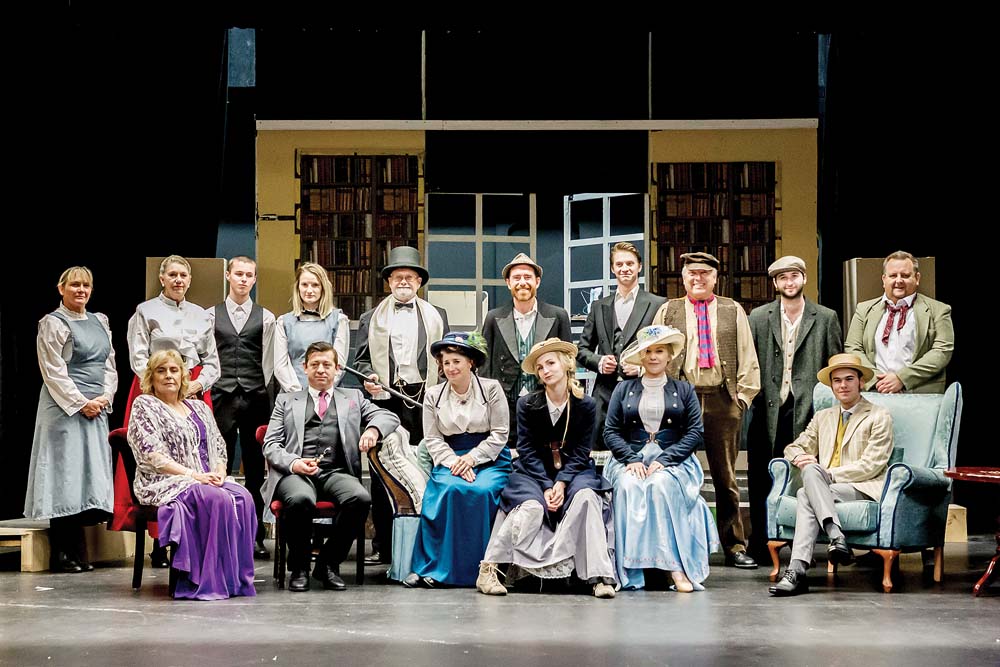 BEFORE Eliza discovered that "the rain in Spain falls mainly in the plane" and Higgins struggled with "why can't the English learn to speak", these two characters graced the stage in George Bernard Shaw's play Pygmalion.
Much like an artist sculpting a statue of a goddess, Henry Higgins and Colonel Pickering attempt to turn street flower girl, Eliza Doolittle, into a Duchess.
However, women are not stoic pieces of art, they are passionate beings with their own mind, a fact that the men forget to consider.
As the original My Fair Lady, Pygmalion not only explores the language barriers that late Victorian England grappled with and which reaffirms the social classes, but also the power struggle between men and women to communicate and to be heard.
Sarah Jeffs and Clare Daividson are making their debut as directors for the Southern Peninsula Players latest version of Pygmalion.
With the help of Gabe Noonan and Lorraine Williams, Pygmalion builds in colour and detail as the characters grow and develop within the story. This play also brings together a strong creative group of new faces from across the Mornington Peninsula who bring this story to life. The cast is led by Isaac Schmid as Henry Higgins, previously seen in last year's production of The Vicar of Dibly, and Greg Stephens, the director of Astral's Pippin and star of Sweeney Todd, as Colonel Pickering.
The trio would be nothing without the hilarious contrast of Eliza Doolittle, played by talented new comer, Gemma Sylvester Keech, who brings a strong and yet delicate femininity to the lead role.
The lead group is supported by experienced thespians Jennifer Scott, Linda Morgan and Anthony Staunton as Mrs Higgins, Mrs Pearce and Mr Doolittle respectively.
Pygmalion runs 17- 26 May at the Rosebud Memorial Hall, with pre-bookings for tickets and table. Cabaret seating is available on Friday and Saturday nights with BYO wine and nibbles with "traditional seating" on the Sunday matinees.
Book at  www.spptheatre.com or call 0468 892 572.
First published in the Southern Peninsula News – 14 May 2019