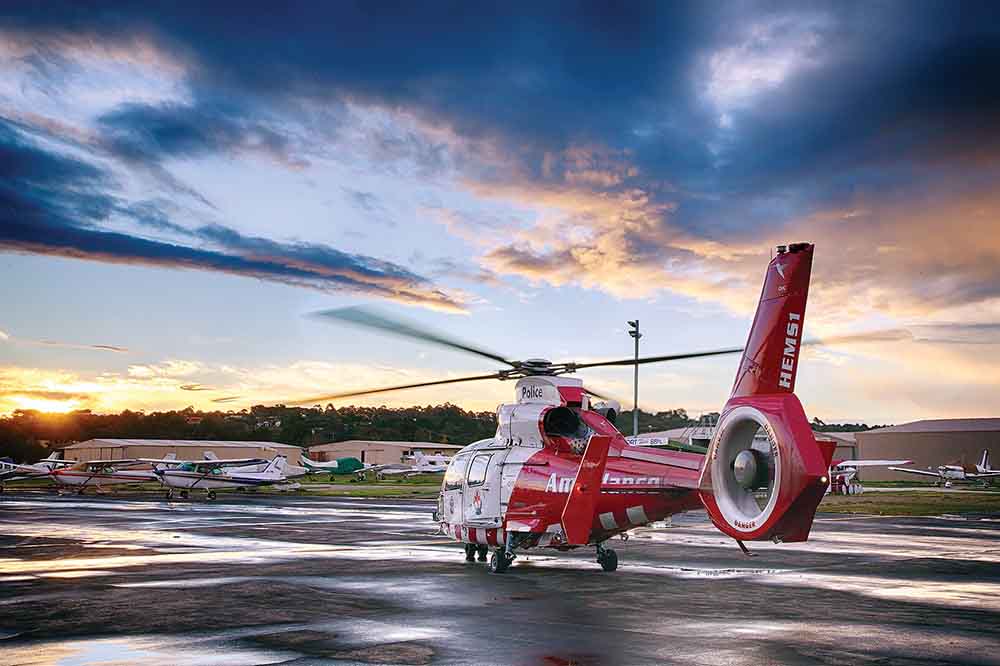 PENINSULA Aero Club has withdrawn a request for Mornington Peninsula Shire to remove "church hour" restrictions on flights at Tyabb airfield.
Instead, it will apply directly to the Victorian Civil Administrative Authority.
The club's application was to be considered at the council's planning services meeting last night (Monday 20 May) but the aero club withdrew it citing concerns over the officers' inclusion of a recommendation to also ban take-offs and landings from sunset on Saturday to 9am on Sunday.
The withdrawal of the application has forced the shire to move its meeting from Hastings to Rosebud.
The council had received 131 objections from 118 objectors and 355 letters in support of the application.
The withdrawal by the aero club of its planning permit application comes one month after the councillors ordered "a full legal review" of planning permits applying to the airfield.
The review must be completed by 30 June and include "the opinion of a fully instructed and suitably qualified and experienced in planning matters Queens Counsel with junior".
The motion by Cr Julie Morris adopted by council on 20 March calls for three-monthly briefings by its officers on progress being made on a master plan for the airfield and an aircraft noise management plan.
Before December, the officers must also report on all aspects of the airfield precinct plan and role of the Tyabb Airfield Community Reference Group.
Since 1965, flights from the club were banned 9.30-10.30am on Sundays to allow the All Saints Church in Tyabb to hold its Sunday services undisturbed. The restriction has continued since then even though the church ended its Sunday services in the 1970s.
"Only a few midweek funerals, a couple of afternoon weddings and christenings were held up until the late 1970s with next-to-no activity in the 1980s," aero club president Jack Vevers said.
"The church was sold in 1991 and has become the Peacock cafe, which is a popular spot for the locals."
Mr Vevers said the aero club had "not observed the church hour for more than 45 years in the full knowledge of the shire and the Tyabb Ratepayers Group". But he said that lately a "couple of newcomers as well as the old anti-airport protesters have begun demanding that the shire enforce this condition".
Shire planner David McPherson said in his report that the Sunday restricted hour provided "limited protection for the amenity of the community on Sunday mornings".
"Rather than deleting the [Sunday hour] condition, it should be varied to be more in line with current EPA noise guidelines to provide greater protection of amenity at the most sensitive time i.e. between sunset the night before and 9am Sunday," he said.
"This is also consistent with current EPA noise standards for weekends."
Mr Vevers said the club "could not legally or physically comply with the proposed condition.
He said the shire had "failed to consult with the aero club on the new condition in complete isolation [and] without understanding [our] operations – even though they are clearly outlined in the Tyabb Airfield Precinct Plan compiled by their own consultants – and without regard or understanding of the Air Navigation Regulations."
First published in the Southern Peninsula News – 21 May 2019