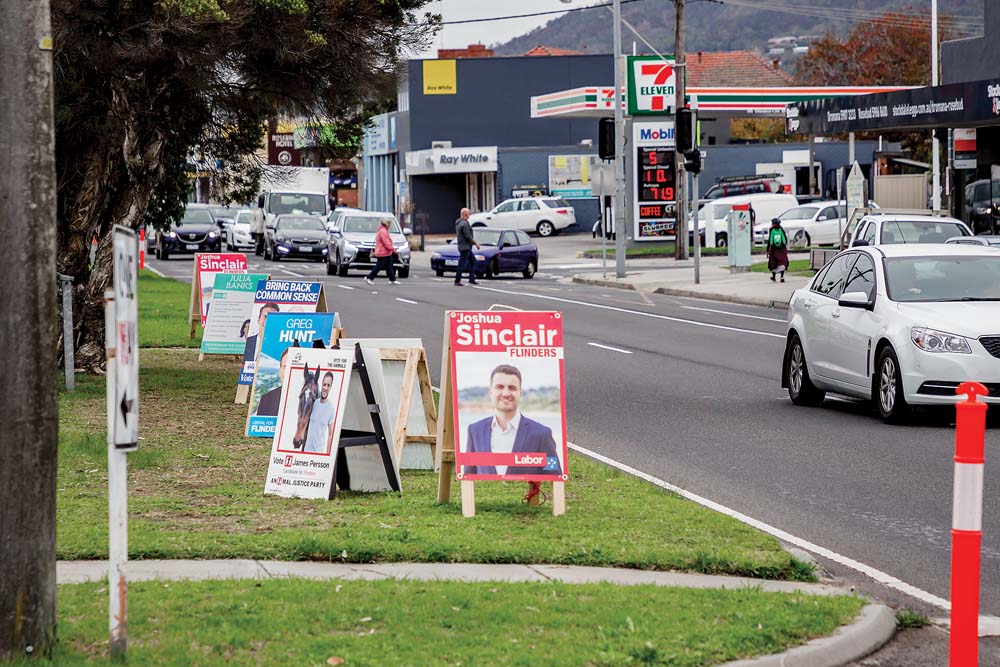 AS if Rosebud's pre-polling booth wasn't busy enough, early voters also had to contend with the centre median car park being closed for 36 hours last week.
"There has already been one vehicle accident outside the booth [at 1175 Point Nepean Road] because of the traffic and it is very difficult for voters to cross the road at this point," one early voter complained.
"Questions need to be asked about why this work is being carried out at this difficult location at this important time."
South East Water told The News it closed the car park to carry out "long-planned sewer operational works" between Fourth and Seventh avenues on Tuesday 14 and Wednesday 15 May.
General manager customer service Terry Schubach said the works were part of a "major upgrade to our Boneo water recycling plant which will support population growth, help protect the local environment and maximise recycled water production".
He said affected shop owners had been told about the works in preceding days.
"When we became aware there was a pre-polling booth nearby, we brought in additional traffic management crews to make sure the increased number of pedestrians could safely cross our work area," he said.
"We also had a member of our engagement team on site on Wednesday to speak with the people working at and attending the pre-polling booth.
"Employees [there] advised us the works weren't disturbing them. We also didn't receive any negative feedback from voters while we were on site."
The pre-polling craze continued to surge ahead last week with estimates that more than a third of voters in some seats had already cast their ballots and the numbers were expected to grow by the weekend.
Australian Electoral Commission figures showed Victoria continued to record the highest rate of pre-polling in the nation, with more than a quarter of those eligible casting their vote in the days leading up to the election.
In the seat of Flinders, where Liberal Health Minister Greg Hunt was facing a challenge from eight other candidates, including former colleague and MP for Chisholm Julia Banks, more than one-third of enrolled voters (41,000 people or 37 per cent of the roll), had voted when pre-poll centres closed on Wednesday.
First published in the Southern Peninsula News – 21 May 2019