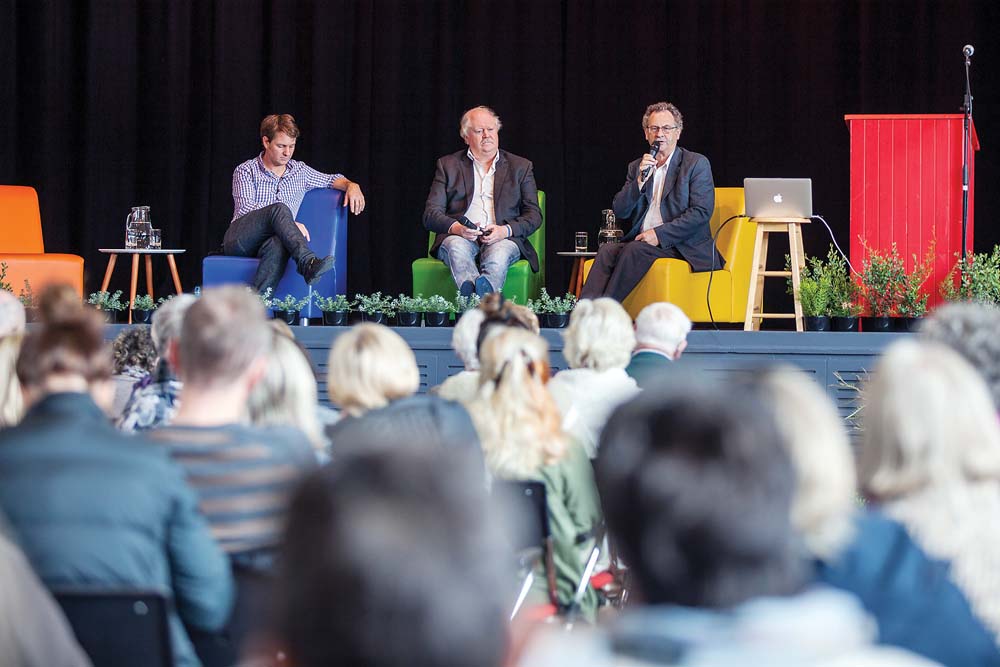 MORNINGTON Peninsula Shire Citizen of the Year Josie Jones opened last week's waste forum with presentations from community groups, waste industry representatives and shire officers sharing ideas on making their own beeswax wraps, joining a Beach Patrol Group, composting at home, and the upcoming electronic waste ban.
This second Waste Forum, held on Saturday 11 May, attracted more than 400 participants to Peninsula Community Theatre to hear what's happening in the waste industry and how the council was working to address and improve current waste issues.
They heard how they could connect with local community groups and how they could make a difference and protect the environment.
This year's theme: Our Waste Future, is being hailed a great success with calls for a bigger and better event next time.
ABC War on Waste presenter Craig Reucassel joined the mayor Cr David Gill and Metropolitan Waste and Resource Recovery Group CEO Rob Millard as guest panelists for the Q&A session, answering questions about the future of waste on the peninsula and the world.
The Dolphin Research Institute's Mandy Robertson joined the panel for an in-depth discussion on the impacts of marine waste.
The forum coincided with the council's development of its new waste strategy.
Cr Gill said the event was "positive, inspiring and a real demonstration of community passion".
"[It] was a fantastic showcase of the great work happening in our community and I'm thrilled with the overwhelming feedback calling for a bigger and grander event next time," he said.
"We're gathering a lot of strong community input on our waste strategy and improving public understanding of council's role in the waste industry.
"Council will continue its robust advocacy to all levels of government while empowering [residents of] the peninsula to take action in their own backyard and protect our precious environment."
The council's representative on the Metropolitan Waste and Resource Recovery Group Cr Simon Brooks said the forum "demonstrated the strength and passion of council and community".
Residents can share feedback and ideas on the new waste strategy at: mornpen.vic.gov.au/ourwastefuture.
First published in the Southern Peninsula News – 21 May 2019