INTERLEAGUE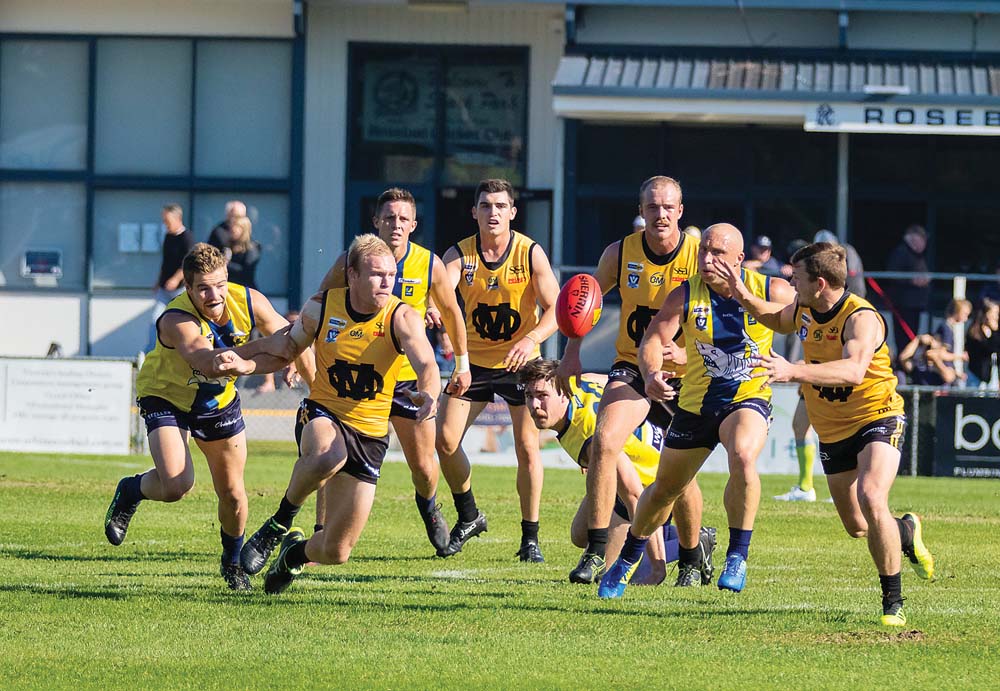 THE MPNFL interleague side scored a win on Saturday, mounting a good comeback against the side from the Ovens and Murray Football League.
Ovens and Murray looked the better side early on, and were up by three goals at half time.
The MPNFL side came out with more fire and intensity in the second half, and wrestled back the lead with a seven goals to two third term.
MPNFL's run of momentum continued into the final quarter, and they ended up running away with the victory 10.11 (71) to 16.16 (112).
Shane McDonald booted six goals for the representative side, while Shannon Gladman booted three.