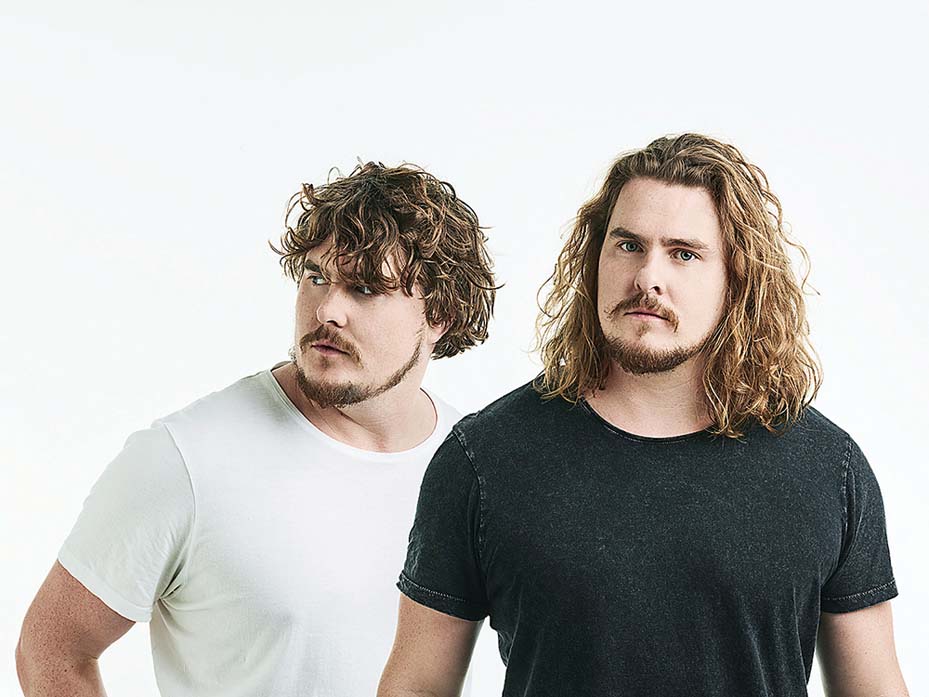 MELBOURNE folk-pop duo Pierce Brothers have released their latest single Back End Roads, the first taste of new music that will be featured on their full-length debut album, Atlas Shoulders.
Featuring drums reminiscent of Fleetwood Mac's Dreams and a chorus embedded in the Australian folk realm, Back End Roads is destined to be an instant live set fan favourite.
Talking about the single the brothers reminisced, "We wrote it about our favorite place on earth, Wilson's Prom, and how it was when we grew up there. It's a summer vibe tune plain and simple. About getting away from the grind and a throwback to the more mellow summer anthems that dominated our youth."
Over the last year while touring Australia, Europe, South Africa and America, the brothers created what would become their first full length album, Atlas Shoulders.
The album brings together the stories of experiences and influences they've had on the road, while also dealing with prevalent social issues such as anxiety and depression.
Having established themselves as a figurehead of the folk, blues & roots community here in Australian and abroad, the band have toured relentlessly – honing their craft and gaining fans across the globe as they go. The band's music has grown with them over the years and has seen them release two Top 10 ARIA EPs (The Records Were Ours and Into The Dirt), receive over 7 million global streams (1.7 million in Australia since Jan 2015), as well as over half a million YouTube views.
The Pierce brothers will be playing at The Grand Hotel, Mornington, Sunday 9 June.
Tickets at grand.oztix.com.auor www.grand.net.au