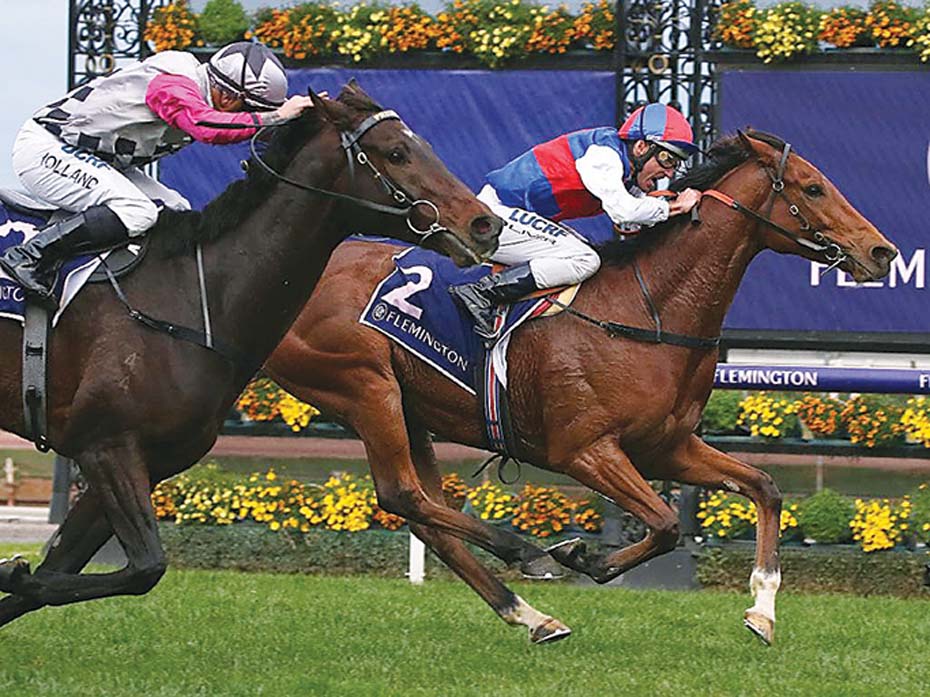 MORNINGTON-trained racehorse Steel Prince has gained guaranteed entry into this year's $7.3 million Melbourne Cup.
The Anthony Freedman-trained gelding made the most of the newly reinvigorated Andrew Ramsden Stakes (2800m) on Saturday 25 May at Flemington with an incredibly narrow victory over Surprise Baby.
The tough and tenacious win provides the five-year-old stayer with an automatic start in the race that stops the nation.
Trainer Anthony Freedman said the former Irish galloper just has a great will to win.
"He's just incredibly tough and he's incredibly genuine," Freedman said. "I don't think I've had a tougher or more genuine horse than him."
"He'll never win a race by much no matter where you ran him, but he doesn't like getting beaten. He's got a great record and he's earned his chance."
Freedman said Steel Prince has shown great improvement, particularly in the mounting yard, and once again credited their training base at Pinecliff, Mt Eliza.
Steel Prince will likely have just a few runs in the build up to November's Melbourne Cup.
"We've learned a lot about him this prep," Freedman said. "He'll run well in a Melbourne Cup and I think he can get a cheque.
"He's enjoying the farm at Pinecliff as he can get a little hot and the boys at home said that is the best he's presented for the prep so maybe he's maturing."
Freedman last had runners in the Melbourne Cup in 2016 with Exospheric (eighth) and Our Ivanhowe (17th).