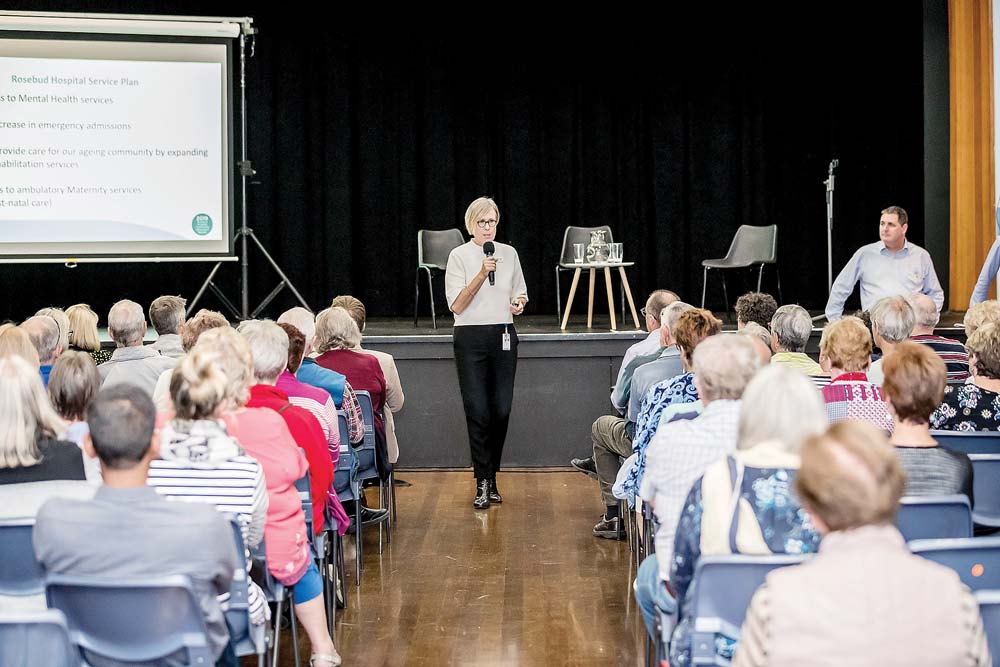 PENINSULA Health wants to hear from the public about the proposed rebuilding of Rosebud Hospital.
This comes as chief executive Felicity Topp investigates the suitability of the current site "in meeting the health needs of the Mornington Peninsula community over the next 15 years".
The hospital's new masterplan was presented to about 150 residents, business owners, GPs and community representatives at two public forums on the Rosebud foreshore last month.
As part of the masterplan a feasibility study is investigating rebuilding the hospital on the existing site. "It is vital we continue to offer health services for the local community while any potential future construction occurs," Ms Topp said.
It is anticipated a multi-level building will be needed to accommodate the required growth in beds, theatre capacity and community health if the hospital remains on the existing site. Bed capacity would jump from 70-160 beds.
Current services would remain, with new areas for cancer services, community health services and specialist clinics. Two new operating theatres would replace the old one.
"This is an exciting step in our plans to, hopefully, rebuild Rosebud Hospital for the southern peninsula community," Ms Topp said. "We are keen to hear from residents on what they think of the plans and the overarching design of what a new hospital could look like."
Email: rosebudhospitalproject@phcn.vic.gov.au.
First published in the Southern Peninsula News – 28 May 2019