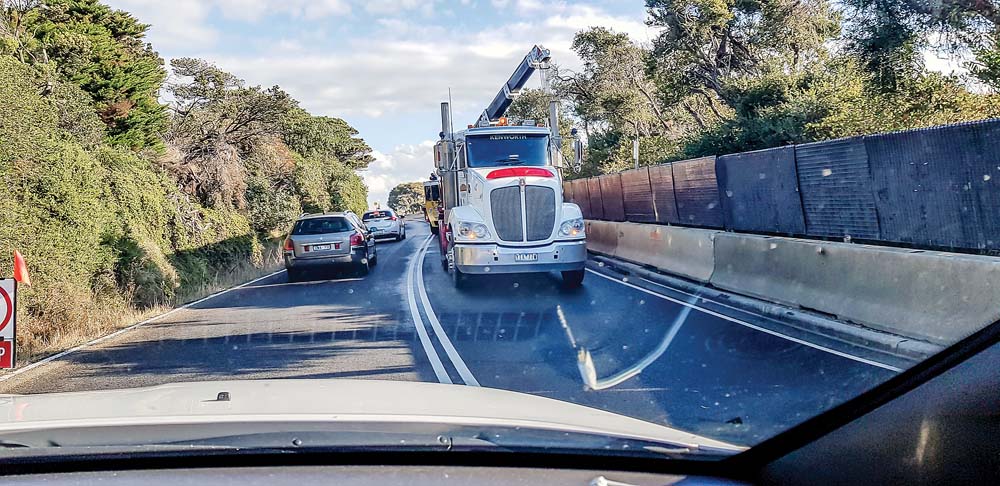 THE temporary concrete and wire fence erected at The Pillars cliff jumping site at Mt Martha in December has gone.
Mornington Peninsula Shire Council contracted out its removal early last week.
Infrastructure services manager Jessica Wingad said the council will "seek feedback on the community's experiences over the summer period".
"Council will be considering [its] options over coming months to determine long-term management of the site," she said.
The fence, on the Esplanade, cost $140,000 which covered its hire, construction, traffic management and daily maintenance of damage and graffiti.
The fence is credited with cutting down the number of people jumping off the cliffs, although it was criticised for its ugliness and police refused to climb or go around it to check if alcohol laws were being broken.
Sightseers and cliff jumpers were back on the cliffs as soon as word of the fence's passing was spread.