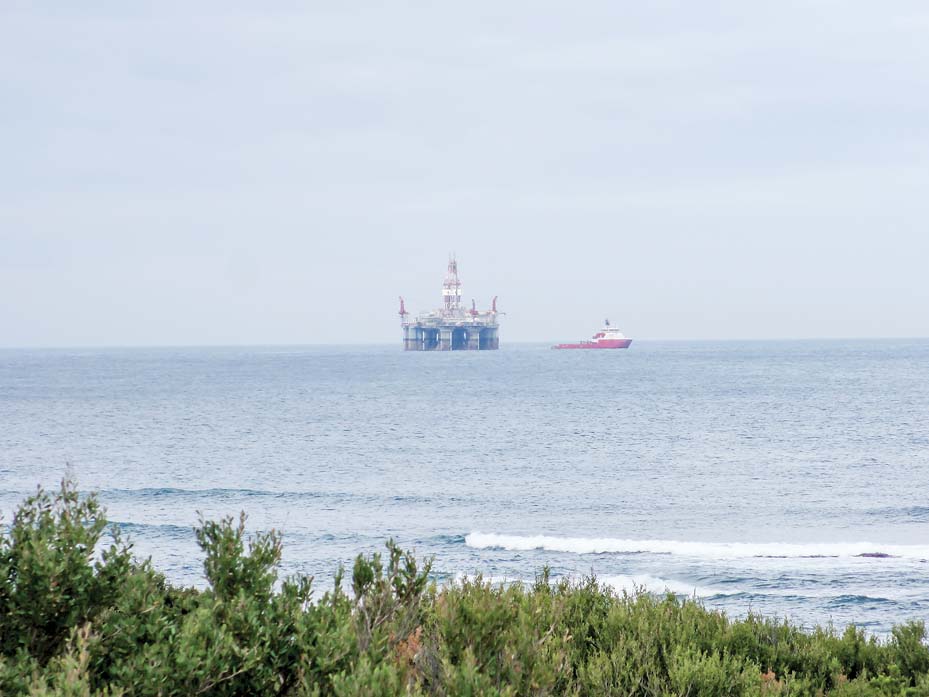 THE 21,000-tonne gas rig Ocean Monarch is anchored for maintenance between Cowes and Observation Point, Phillip Island.
The 107-metre-long rig was towed into Western Port last Tuesday (21 May) afternoon by two 4000 tonne, 87 metre offshore tug and supply vessels, the Far Saracen and Far Senator.
Michael Harvey, chief executive officer of the Victorian Regional Channels Authority, said the Ocean Monarch needed "sheltered waters" so divers could work on "some issues" that had been found with its lower hull trim tanks.
The rig is likely to stay in Western Port for three to four weeks before being towed back to Cooper Energy's Sole gas field, about 65 kilometres off the east Gippsland coast.
Mr Harvey said the Ocean Monarch was "absolutely held fast" by eight anchors and would have no detrimental visual or noise impacts.
The rig, once used as a film set for the 1998 science fiction movie Armageddon, starring Bruce Willis, Billy Bob Thornton, Ben Affleck and Liv Tyler, ran into trouble in early 2018 when the Tasmanian EPA was refused permission to inspect it.
Concerns had been raised that marine pests potentially carried by the rig into the Derwent River and nearby waters could affect salmon farms.