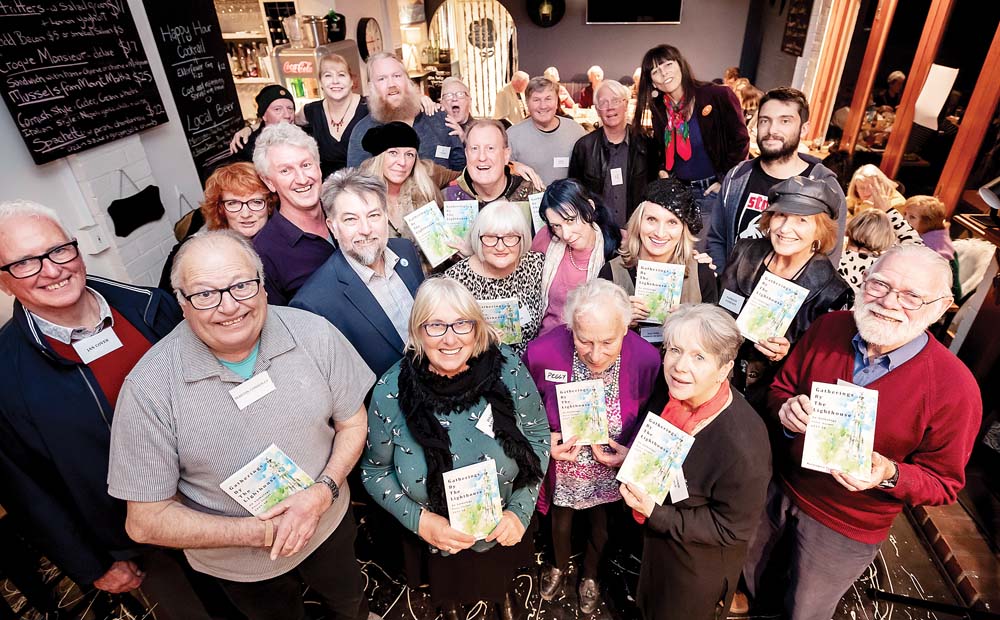 MANY words have been spoken in McCrae on Sunday nights between March and November over the past three years.
The words, strung together in rhyme to create a rhythm, belong to a group of people collectively known as a lamb, obscurity or rhyme. They are, of course poets.
And these poets who meet so regularly at Poets' Corner at the BBC Cafe, have now published their first anthology: "Gatherings By The Lighthouse".
The masters of verse were first brought to Poets' Corner by its convener Heather Forbes-McKeon who, at the end of 2018, invited poets who had presented at least one poem during Poets' Corner's first two years to submit up to three original poems for consideration to be included in the anthology.
The committee comprised Julia Kaylock (editor), Jai Thoolen (publisher and formatter), Rowan McKeon, Tom McCullough and Forbes-McKeon. Artist Carmel Hourigan contributed illustrations.
Sally Baillieu, presenter of Arts About on radio RPP FM, was the guest speaker at the launch of the first anthology to result from Poets' Corner.
Peninsula Writers Club organiser Andrea Rowe, in the foreword to the anthology wrote: "Gatherings By The Lighthouse is a collection of Mornington Peninsula voices, truth tellers and word weavers who puzzle, ponder and proclaim in prose what our hearts and souls often struggle to articulate."
Forbes-McKeon says that the anthology showcases the proficiency of the poets who attend Poets Corner while demonstrating what a local community of like-minded artists can achieve together.
Copies of Gatherings By The Lighthouse at $15.95 are available at the Bookbarn Rosebud, Style Pirate Dromana, Arthurs Seat Eagle, or online directly from local publisher Picklepoetry (Jai Thoolen).
Poets' Corner gatherings are held on the last Sunday of the month from March to November at the BBC Cafe, 665-667 Point Nepean Road, McCrae.
There are two open mic sets and a featured poet. Doors open 5.30pm. The event is held 6pm–8pm and costs $25 a person for a two-course meal or a $5 entry fee which goes to Poets' Corner to pay the featured poet.
Bookings call 5982 0295 or Facebook: Poets Corner. 
First published in the Southern Peninsula News – 4 June 2019