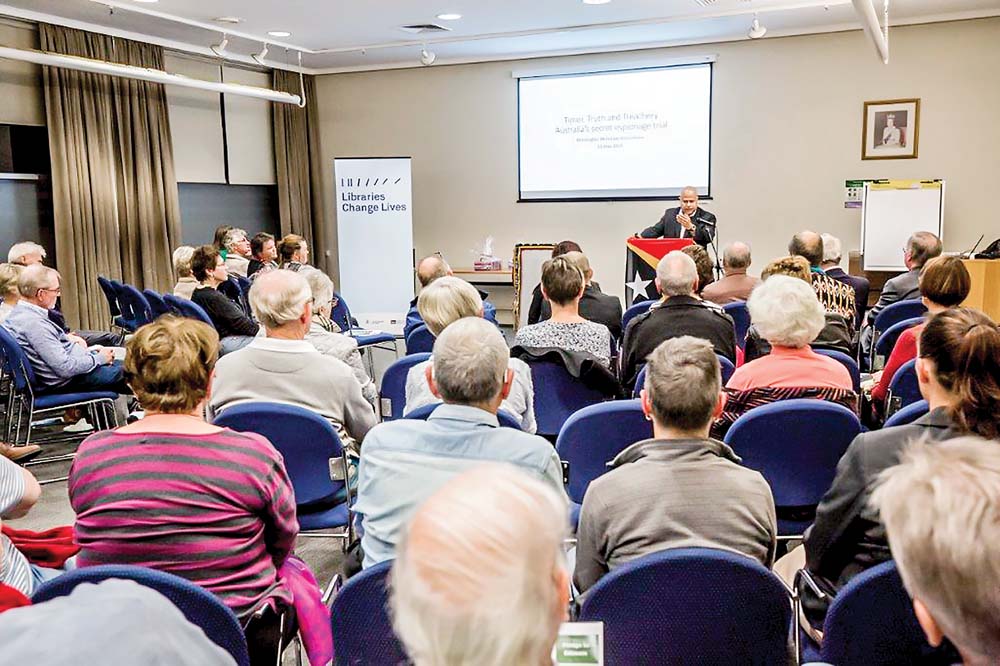 By Hugh Fraser*
THE devastation left behind when Indonesian forces finally withdrew from their 24-year occupation of Timor Leste was graphically described by Professor Clinton Fernandes at Mornington Peninsula Shire's signature Library Week event: "Knowledge Integrity and Truth".
Prof Fernandes, from the University of New South Wales and the Australian Defence Academy, was at the shire's Mornington offices to launch his new book on Australian foreign policy, "Island off the coast of Asia".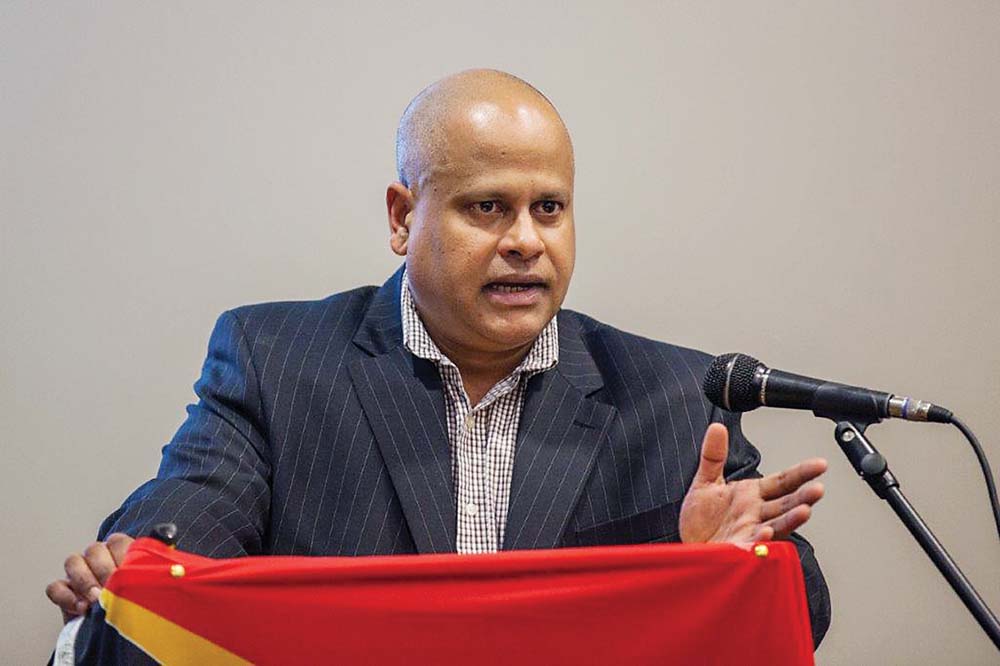 He and lawyer Bernard Collaery spoke about the agony and deprivations faced by the citizens of Timor-Leste both during and after their fight for freedom.
Mr Collaery, a former member of the ACT Assembly and ACT Attorney General, spoke of Australia's counter terrorism laws and the disturbing impact they have on all Australian citizens' legal and human rights.
Timor-Leste gained independence on 20 May 2002.
In effect, that day should be seen as on of the restoration of independence because it was initially achieved from Portugal on 28 November 1975 – nine days later Indonesia invaded and occupied East Timor for the next 24 years.
Prof Fernandes used statistics to graphically illustrate what happened in the aftermath of the 1999 independence referendum as the Indonesians withdrew.
More than 2000 East Timorese were killed, 300,000 were internally displaced and 200,000 displaced to West Timor; 85 per cent of telecommunications, 33 per cent of Dili electricity and 50-90 per cent of regional districts' electricity infrastructure together with 95 per cent of schools, 70 per cent of dwellings and 75 per cent of health care facilities were all destroyed by the withdrawing Indonesians.
In what was a subsistence economy of Propinsi Timur Timor – one of the poorest provinces of Indonesia – some 34-63 per cent of all horses, buffalos, pigs, cattle and goats, 40 per cent of agricultural output – were all destroyed in the withdrawal – leaving this fledgling nation's population with a life expectancy of 49.5 years and ranked 158 out of 177 countries on the Human Development Index 2002. Gross regional product fell by 25-30 per cent.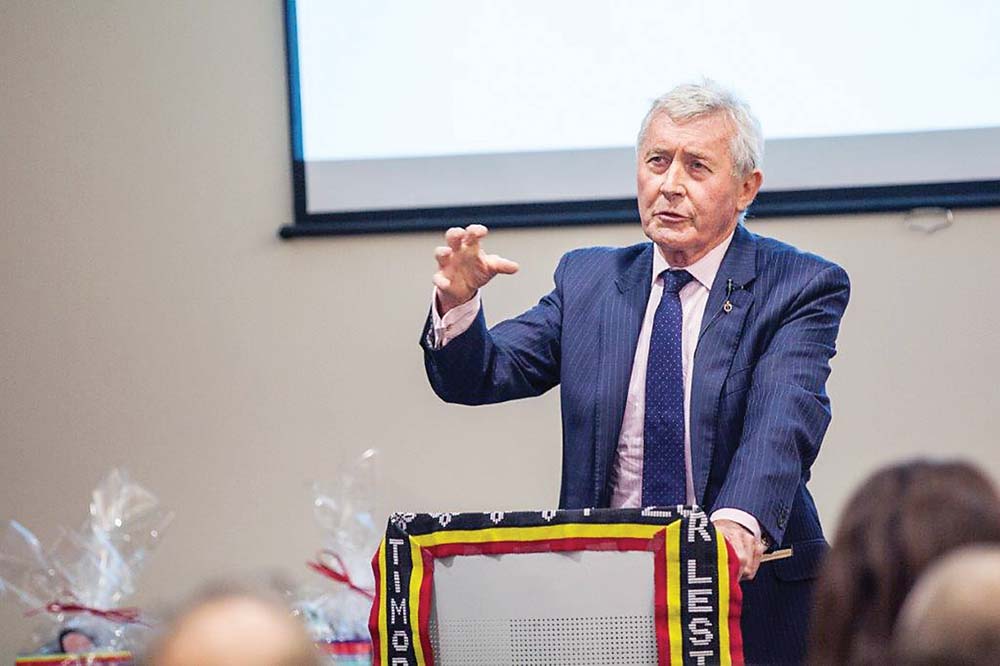 Critical food shortages followed between October 2004 and February 2005.
This was at a time when, according to information that became public some years later, the Australian Secret Intelligence Service (ASIS) is alleged to have used the cover of an Australian aid project to install listening devices in Timor-Leste ministerial offices.
The espionage operation provided Australia with secret access to Timor-Leste's internal deliberations and negotiating positions.
Copies of Professor Fernandes book "Island off the coast of Asia" (Monash University Publishing) – reviewed by Geoffrey Blainey as a "book, on a vital Australian theme, is stimulating and debate arousing" – are available at www.publishing.monash.edu/books/ioca-9781925523799.html
*Nepean Ward councillor Hugh Fraser is the shire's delegate to  Mornington Peninsula Friends of Lospalos Timor-Leste.
First published in the Southern Peninsula News – 4 June 2019