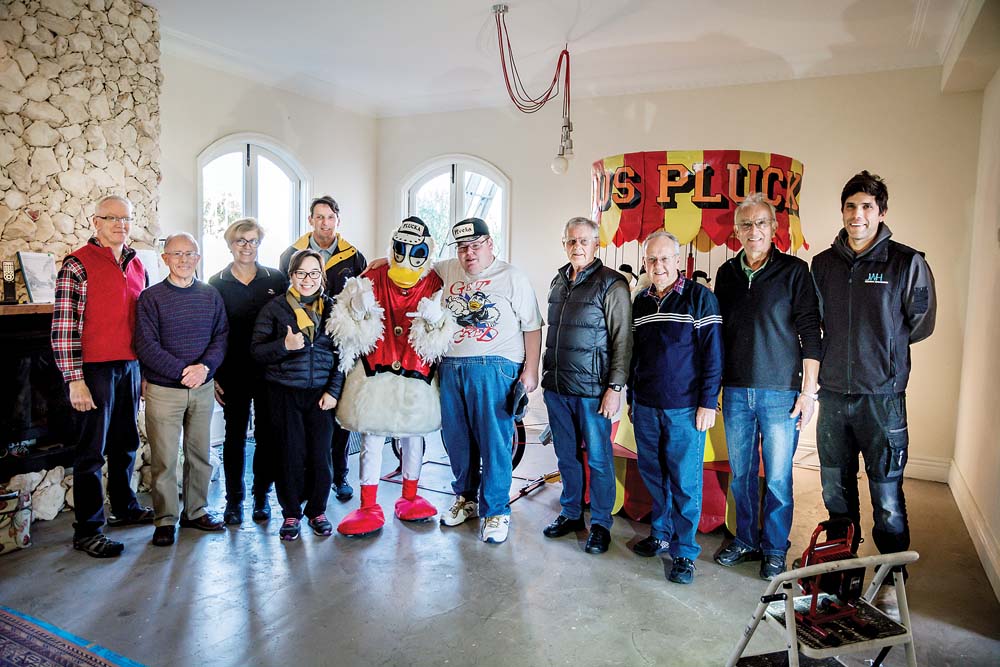 THE heady days of the TV show Hey Hey It's Saturday last week had a revival of sorts, and a round of applause, in Mornington.
While it may not have been the entire program, one of the most bizarre and irreverent segments of the acclaimed show was performed before an appreciative live audience.
Plucka Duck made a surprise entrance and took centre stage as Chris Pyke pedalled the wheels of a bike in time with 24 spinning Plucka Duck dolls.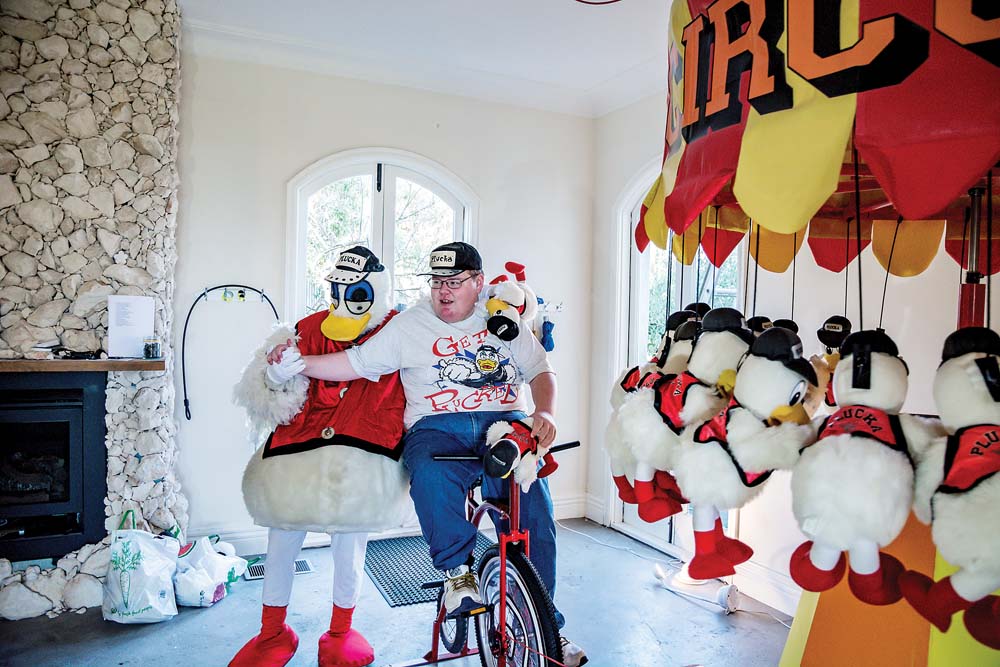 The mini show marked the handing over to Mr Pyke on Thursday (13 June) of an exercise bike, complete with a scaled down working Plucka Duck carousel.
Built by the members of Solve Disability Solutions, the state's only not-for-profit NDIS-provider specialising in custom building or modifying technologies to help people with disability and older Australians.
The bike and its solar powered Plucka Duck carousel, or merry go round, will be installed at Mr Pyke's house.
Mr Pyke told Solve he needed to be motivated to exercise to lose weight and improve his overall health.
Members of Solve modified a road bike bike frame into a penny farthing style bike to match the aesthetics of the original Plucka cycle.
As well as being one of the most enthusiastic of Hey Hey It's Saturday's legion of fans (a Facebook page has 500,000 followers), Mr Pyke is also something of an expert when it comes to the trivia and details of the show.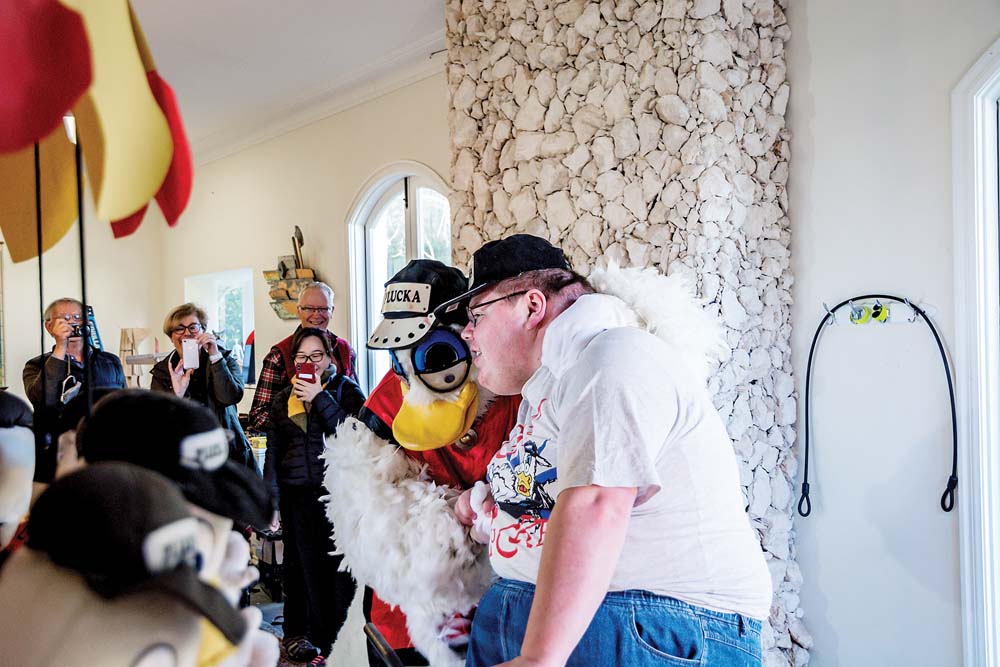 Without much prompting he will reel off facts and figures about Hey Hey's creators (Daryl Somers and Ernie Carroll), its stars (including Levinia Nixon, Jacki MacDonald, Russell Gilbert, John Blackman, Red Symons and Molly Meldrum) and its history (when it started, ended, its revival specials and a 2010 comeback).
Hey Hey It's Saturday started as a Saturday morning cartoon show for children.
Over the next 27 years it grew into a ratings-winning Saturday night staple, with people often timing their social lives to encompass watching the show.
Born in 1992, Mr Pyke remembers growing up with the show, a favourite of his parents.
The biggest surprise part of Thursday's handover came when Plucka Duck swept into the room.
A delighted Mr Pyke warmly embraced his screen idol before "performing" a Plucka Duck sequence before the members of SOLVE.
Mr Pyke later tells The News that one of the shows other main attractions, Ossie Ostrich (Oswald Q Ostrich), is about to turn 40. Ernie Carroll, the man behind, or inside, Ossie, has just turned 90.
But it's Plucka Duck character that has so entranced Mr Pyke over the years.
His collection of the mini Plucka Ducks is nearing 150 and he will "probably be buying another two this week".
"I collect anything Hey Hey that's for sale on eBay or Gumtree. I never miss a bargain as they'll never be made again," he says.
He has met other Hey Hey "fanatics" through the official Facebook page and knows of people collecting videos of old episodes.
The episodes can be watched online but it is illegal to download them.
His Plucka Ducks ("genuine, not copies") sit on shelves at home alongside a wheel that used to be spun be contestants in the show's prize-awarding Plucka Duck segment.
While those Pluckas on the shelves sit out their sheltered lives, the 24 on the merry-go-round are sure to get a daily work out as they provide an irresistible incentive for Mr Pyke to use his exercise bike.