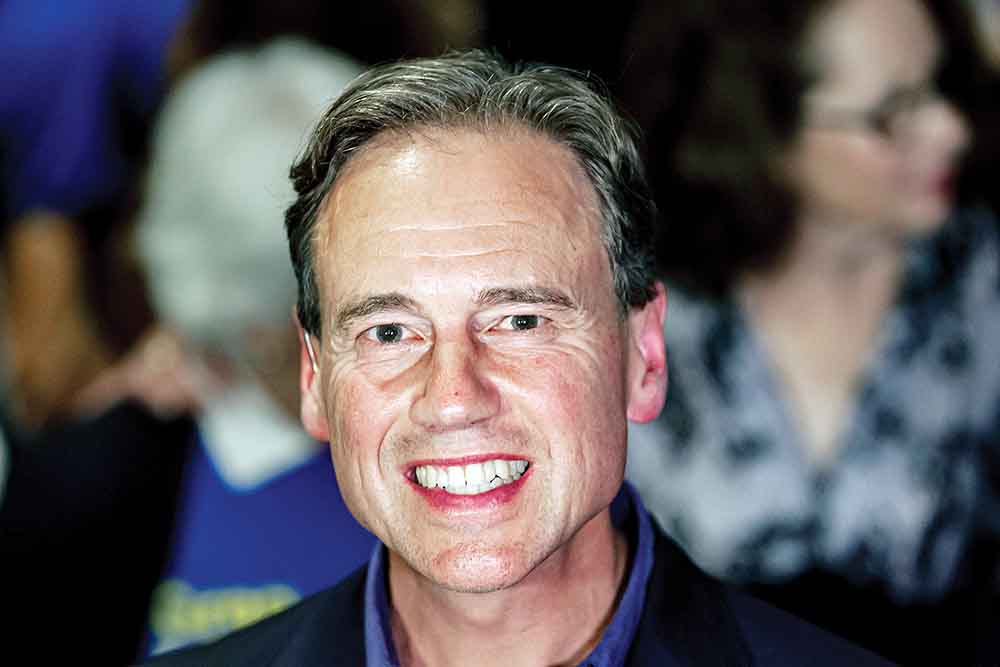 THE final figures from last month's federal election confirm what was known early on voting night: Flinders was easily retained by the Liberal Party's candidate, Greg Hunt.
The poll results officially declared last week showed Mr Hunt's hold on the seat loosened by 1.37 per cent, but he remains well ahead of his nearest rival, Labor's Josh Sinclair.
After the allocation of preferences Mr Hunt received 53,943 votes, or 55.64 per cent (previously 57.01 per cent) compared to Mr Sinclair's 43,009 votes (44.36%).
On these figures, the Labor vote was 1.37 per cent higher than in the 2016 election.
Mr Hunt's primary vote was down by 3.78 per cent, but much of this is likely to have been the result of former Liberal MP, Julia banks, standing as an independent.
Primary votes were also down for Labor (-2.8%) and the Greens (-4.18%) while Ms banks attracted 13.79 per cent of primary votes.
Five of the of the nine candidates for Flinders in the Saturday 20 May election are set to lose their $2000 deposits because they failed to attract more than 4 per cent of the primary vote.
The Australian Electoral Commission now sees Flinders as being a marginal seat.
Candidates and their votes as listed by the AEC:
Harry Dreger, independent, 940 votes (0.97%).
James Persson, Animal Justice Party, 2304 (2.38%).
Greg Hunt Liberal Party, 45,293 votes, (46.72%) down 3.78%
Reade Smith, Sustainable Australia, 1072 votes (1.11%).
Josh Sinclair, Australian Labor party, 23,982 votes (24.74%) down 2.8%.
Nathan Lesslie, The Greens, 6599 votes (6.81%) down 4.18%.
Christine McShane, United Australia Party, 2447 votes (2.52%).
Julia Banks, independent, 13,367 votes, (13.79%).
Susie Beveridge, independent, 948 votes, (0.98%).
Detailed results for Flinders and other federal election seats can be found at www.aec.gov.au/results.