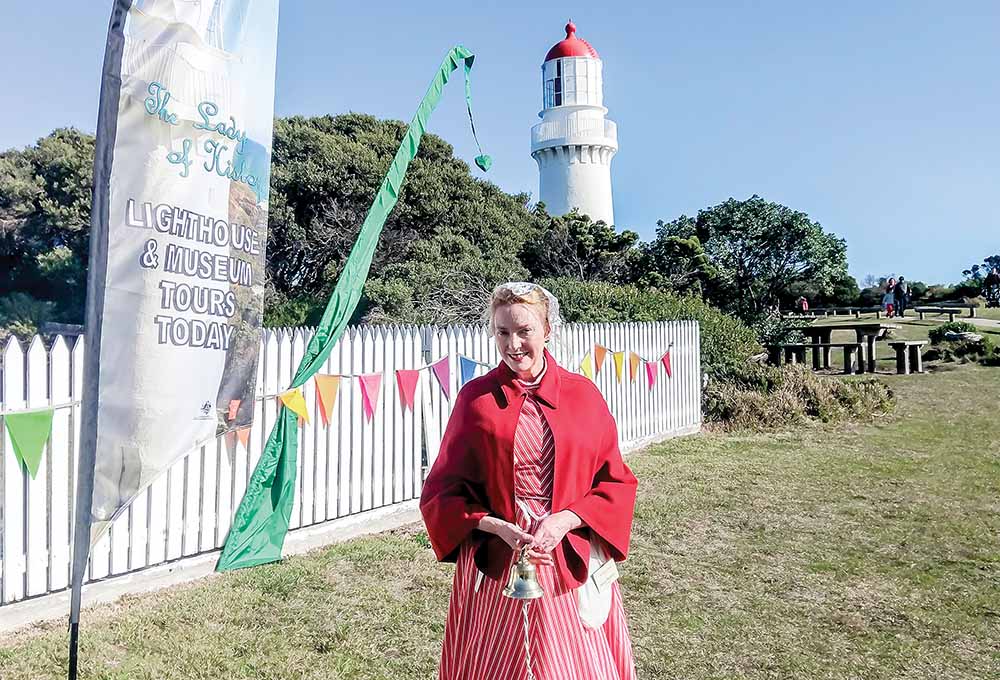 ON 30 June light from the Cape Schanck lighthouse will have been shining into Bass Strait for 160 years.
Now automated and using LED globes from the Sealight company in Somerville, lighthouse keepers and their families once carefully maintained the light.
Burning oil lanterns produced the original light with hand wound clockwork providing the movement. This was followed by kerosene mantle burners and then electricity, with an array of globes and electric motors to turn the lens.
Janice Haynes, who will be running activities to mark the lighthouse's 160 years, says records show it has never failed to provide "that beacon of light into the darkness" for 58,400 consecutive nights.
Ms Haynes is director of The Lady of History, the licensed Parks Victoria tour operator on the site and Victorian representative on the executive committee of Lighthouses of Australia.
She says the Cape Schanck light is considered to be the most authentic and intact light station in Australia; its light shining from its "first order lens, the largest size lens for ocean lights, commissioned from Chance Brothers in Birmingham in 1858, and installed at Cape Schanck in 1859".
Weekend activities organised by Ms Haynes include climbing the stone steps to the lamp room with its mahogany timberwork; whale watching from the lighthouse balcony; history talks; and children's activities.
Lighthouse tours will be held 11am to 3pm on Saturday 29 and Sunday 30 June, with official speeches at 4.30pm on the Saturday followed by a cocktail party at 6pm at the Views Cape Schanck Hotel.
Details: www.facebook.com/lighthousecapeschanck or call Janice Haynes on 0407 348 478, email: jhaynes@ncable.net.au
First published in the Southern Peninsula News – 25 June 2019