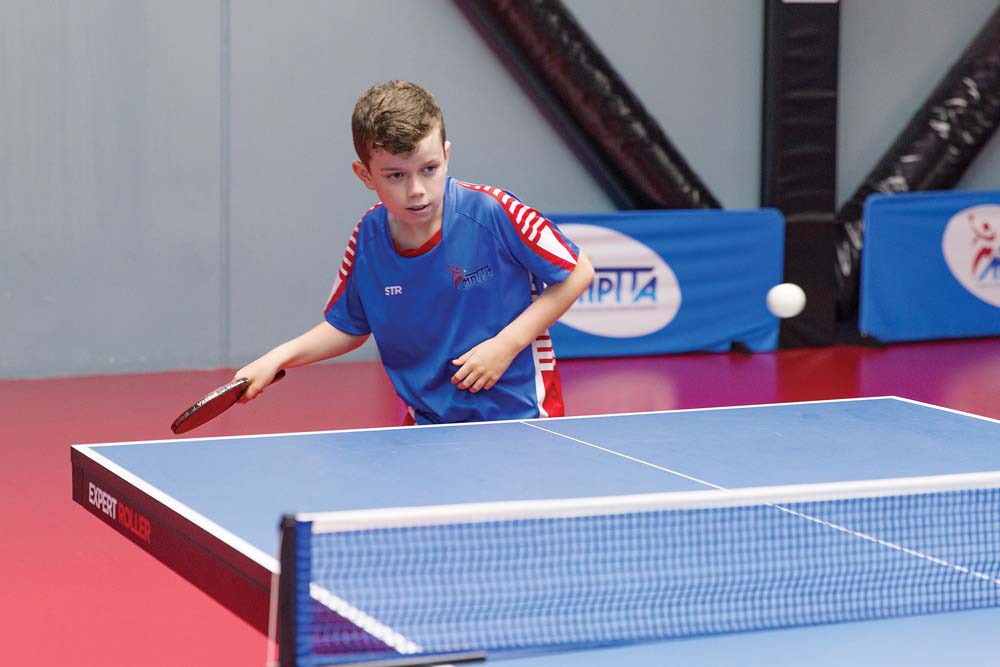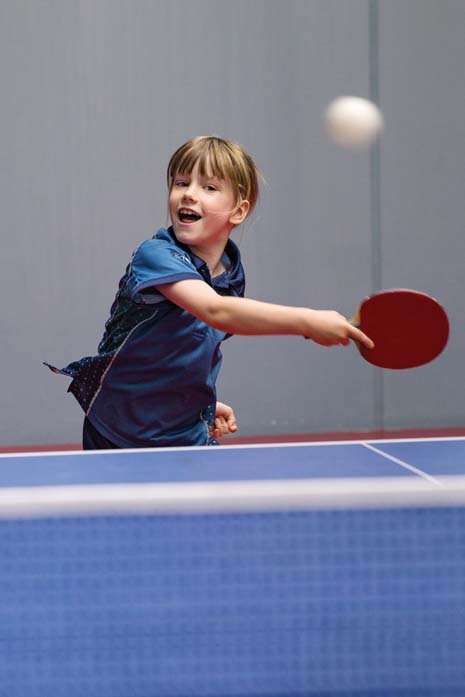 DINNER table conversations might understandably lean towards table tennis at the Hollow family home.
Charlie Hollow, 10, and his sister Georgia, 8, are gearing up for the Australian junior championships at Wollongong next week before Charlie heads to New Zealand to play for Australia in late September.
The children, who live in Mt Martha and attend Mt Martha Primary, train at the Mornington Table Tennis Club in Dunns Road, Mornington.
Dad Scott Hollow said table tennis had played a big role in the family's past. "The children's grandfather, Robert, played for Victoria 70 years ago and I played at Coburg back in the 1980s as a 12 to 15 year old," he said.
"Although I never made the state team I always wanted to come back to play. Charlie was playing tennis so I bought a table tennis table for him to play on at home.
"You could see he was instantly good at it so we decided to check out the local club as I was also keen to get back into competition."
Charlie has been playing for just over two years and Georgia around eight months. This will be their second time playing for Victoria after competing at Townsville last year.
"Georgia wasn't playing until the state body
rang to say one of the girls in under-11 team had broken her arm and, seeing Georgia was going to Townsville anyway, would she play?," Mr Hollow said.
"She had four to five weeks to get some training into her as she had not really done any practice before that.
"We didn't expect much, but she actually won three matches. She was seven at the time which I think was the youngest ever. She still has another three years in the under-11s."
Mr Hollow said Georgia also played basketball for the Mornington Breakers representative side as well as soccer. "She is not as serious as Charlie at table tennis yet, but is just as talented."
Both the children "love to win and hate losing", he added.
"Charlie has been really focused on table tennis for the past 12 months and is determined to be the best in Australia. He trains around 15 plus hours a week and plays the local pennant which next season will be in the top grade at the club.
"He wants to play for Australia at the Olympics and is stoked to be representing Australia at the New Zealand open. He is always focused when training and is a very good listener to his coach Sam Palmer. He takes everything on board."
Success does not come without hard work. In the first week of the school holidays the players train seven to nine hours a day at camp in the week leading up to the nationals.
More international competition comes later in December when Mornington Table Tennis Club hosts the 2020 Oceania Olympic qualifier event.
"Basically, all the countries from Oceania need to play this event to earn the right to send their athletes to the Olympics," Mr Hollow said.
It's odds on Charlie is taking all this in and setting himself new goals.