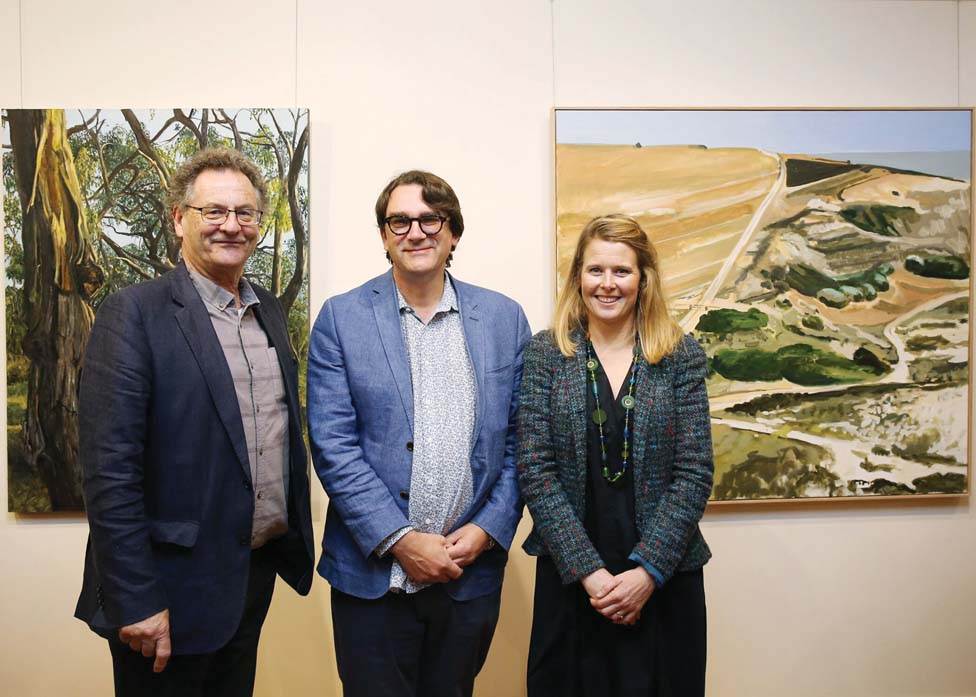 SOPHIE Perez's depiction of the land as it falls away to Bass Strait on the southern edge of the Mornington Peninsula has won the top prize in this year's Green Wedge Paint Out Exhibition art competition.
Artist Jennifer Riddle and Mornington Peninsula Regional Gallery's senior curator Danny Lacy, who judged the competition, described I Can Hear You Calling as "a bold painting that captures the evocative landscape".
"Overlooking Bass Strait, the landscape is filled with texture and depth, dirt roads dissecting the lush plant life landscape reveals itself as you drive around that corner, the thrill of the steep descent enshrined in this beautiful painting."
Perez won the $1000 most inspiring award for her work.
The 70 works entered in the competition "encapsulate the beauty of our peninsula", Mornington Peninsula Shire mayor Cr David Gill said.
"The green wedge paintings inspire our community to appreciate the environment that we are so proud of, and both the council and all community members must protect," he said.
Chris Puebla won the $500 green award for Lorna's Triangle, painting that the judge said "wonderfully captured the soft light filtering in through the woodlands at Lorna's Triangle".
Maxine Wild received the $500 encouragement award for The Edge of the Wedge (Boneo Road, Flinders).
Special mention awards were made to Julie Newson, Looking out from the vineyard at Elgee Park; Trish Bourke, Looking East, Cheviot Beach; Rodger Stebbing, Elgee Park; Katherine Moore, Devil's Bend II; Maxine Pritchard, View from the Top; Ruth Belfrage, Peninsula Garden; and Lynne Bechervaise, Main Ridge Property.
Works in this year's green wedge exhibition will be shown at the shire's Besgrove Street, Rosebud offices Saturday 15 June – Tuesday 6 August.
Details: mornpen.vic.gov.au/greenwedge
First published in the Southern Peninsula News – 9 July 2019