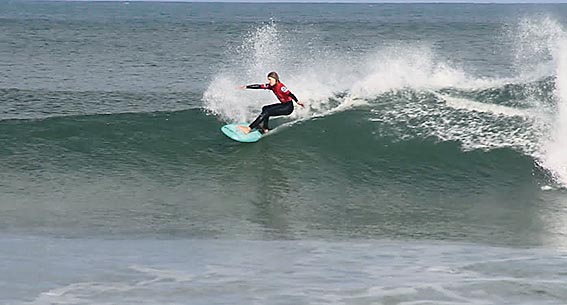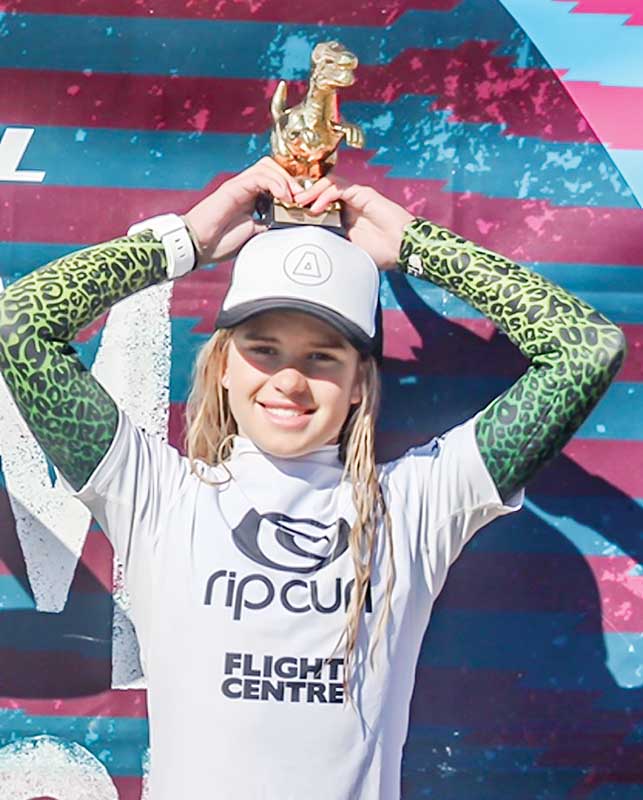 THE surf's up for Padua College student Sarsha Pancic, who was crowned the Victorian under-14 girls' junior surfing champion in May.
She will now represent Victoria at the Surf Dive and Ski Australian Junior Surfing Titles at Margaret River, Western Australia, in the first week of December.
It's been a big year for the Blairgowrie surfer who achieved success in three rounds of the Woolworths Victorian Junior Surfing titles in which she won at Phillip Island, placed third at Gunnamatta and came second at Jan Juc.
Sarsha, 13, in year 8, grew to love the sport from an early age: "My dad would take me with my brother to Western Port when I was six and he would push me into the waves. I loved it," she said.
Constant practice has elevated her skills to competition level: "I try to surf as much as I can," she said. "In summer it can be before school but mostly after school.
"When the swell is smaller, I surf at Gunnamatta, Portsea back beach and Rye back beach. In winter I surf mostly in Western Port and at Jan Juc on the west coast."
Sarsha enjoys the company of friends old and new in the water. "I love to surf and catch up with my friends at Torquay Boardriders Club," she said. "We surf together, compete together and hangout when we are not riding the waves."
She finds surfing "so amazing". "It's fun and even scary at times when the swell is big. Surfing allows the freedom to be yourself and express yourself on the waves. No two waves are ever the same."
Her favourite surf spot is Snapper Rocks on the Gold Coast. "The water is warmer and I can surf all day and not get cold," she said.
Sarsha surfs in six competitions a year through the Torquay club. "I also compete at larger surfing events around Australia, including the Rip Curl Grom Search," she said. "I am lucky to have the opportunity and support from my family to travel and compete at some amazing places."
"I want to be a pro surfer and I'm going to work as hard as I can to get there," she said, seeing the Australian Junior Surfing Titles at Margaret River as a stepping stone.
"I would be over the moon to be awarded the Australian champion in my group."
Sponsors Bass Surfboards and Balin Surfers Hardware will no doubt have a keen interest in Sarsha's progress.
First published in the Southern Peninsula News – 9 July 2019