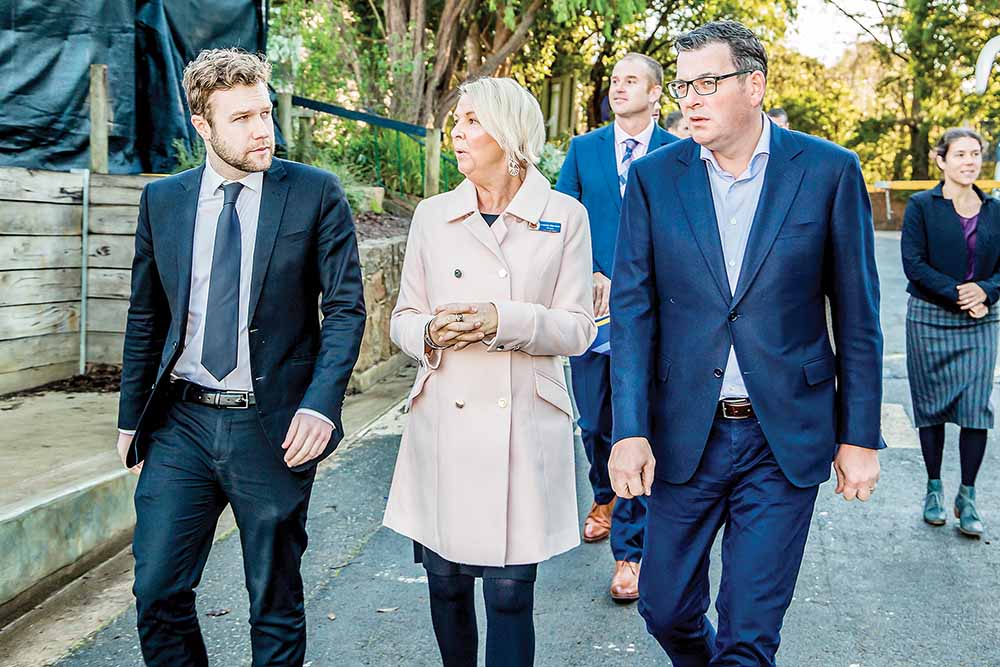 PREMIER Daniel Andrews visited Red Hill Consolidated School and chatted to staff and students before the school holidays while announcing a grant of $3.2 million allocated in the recent state budget.
The grant is part of a $5.5 million package to schools in the Nepean electorate described by MP Chris Brayne as "the biggest investment in schools in … the seat's history".
"We are optimistic the upgrading of our existing classrooms will build a whole-school climate of collaboration and excellence," principal Leanne Marshall said.
Mr Brayne said the Red Hill school continued to grow and be loved by families and the community "but the facilities have got to match the love".
"This is a school that hasn't had any capital works expenditure in the past 50 years, except for the Rudd [federal] government's BER program.
"This $3.2 million begins the process of righting this wrong."