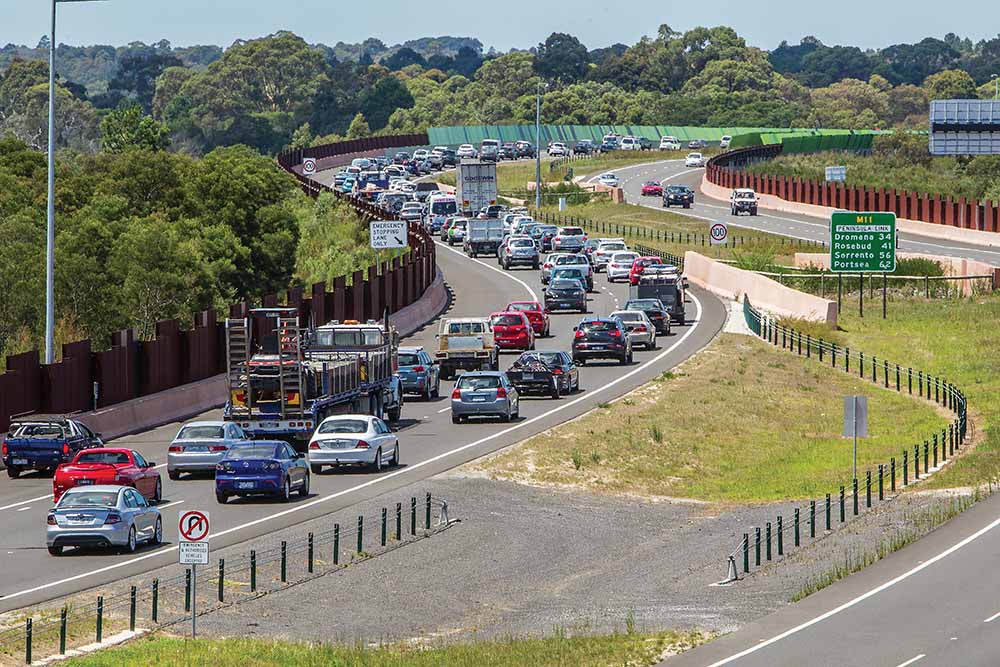 TOURISM is being suggested as a way for Mornington Peninsula Shire to pay for the $56 million Rosebud aquatic centre.
There seems no end to the peninsula's popularity with tourists and visitors and, for one former council aspirant, charging for parking their vehicles is a cash cow waiting to be milked.
Joe Lenzo wants to "make the whole of the shire a parking permit zone", with free parking for residents and discounts for businesses.
He says the shire would have "money to burn" if visitors paid parking fees and were relentlessly pursued and fined if they did not have a permit.
He suggests installing parking metres or introducing an online parking permit system.
Mr Lenzo says high parking fees in Byron Bay, NSW and towns in Italy do not deter tourists.
"You could have a two-lane mud track from Melbourne to the peninsula and you could not stop them for coming en masse. The argument that it would affect retail is wrong."
Campers should be allowed one vehicle a site, with permits being bought for more vehicles.
Mr Lenzo suggests charging $10 for a 24-hour parking permit "which is a good deal when you compare to Byron Bay's $4 an hour".
Discounts could be offered for weekly, monthly, quarterly and annual parking permits.
The shire's 2019/20 budget includes $683,000 for tourism marketing and net $577,000 income from parking.
Mr Lenzo says under his plan, peninsula residents would have free parking (two vehicles to every rate notice) with landlords required to hand the permits over to tenants.
Hand held scanners could be used by contractors to check number plates for parking permits, and issue fines.
The check could also identify stolen cars, stolen registration plates, unpaid fines and "persons of interest" to the police.
These results could be used as a revenue-raiser with other municipalities giving the shire 25 per cent for identifying those who owed fines in excess of $5000 and impounding the vehicle until the penalties had been paid.
Cracking down on vehicles overstaying the limit would free up space in supermarket parking areas often used by beachgoers.
Mr Lenzo, who lives at Safety Beach and is well aware of the popularity of the peninsula's beaches and available parking spaces, especially during summer, says he no longer wants to be a councillor.
A frequent correspondent to the Letters section of this newspaper, Mr Lenzo wants tourists to help overcome financial headaches caused to the shire by state government-imposed rate capping.
"If the shire would stop dickering around and tax the tourists [sic] as I have suggested in my many submissions on how to do it easily and without effort and high cost that would add $25 million a year to income, there would be no problem – money to burn," he said.
"Rosebud pool [could be] paid for with cash in the bank."
Mr Lenzo says the shire has never responded to or considered his submissions over the the past decade but he now "understands they are thinking of doing something which I am sure will be a half donkey result compared to my proposals".
Mr Lenzo's premise is based on ratepayers not benefitting from tourists and, therefore, "should not pay their costs".
He said tourists were "only a big problem for six weeks and then mainly on weekends, except for Christmas, but add a lot of costs [to the shire's budget]".
"A true accounting of the caravan parks might show they are operating at a loss and resident ratepayers are paying the bill," Mr Lenzo said.
"The shire is getting ready to put in some costly parking system in Rosebud or Rye, like in parking garages that show how many empty spaces and I think blue lights if empty."
Mr Lenzo said deducting "the real cost" of tourism from the shire budget would mean the shire "would not have to raise rates for years".