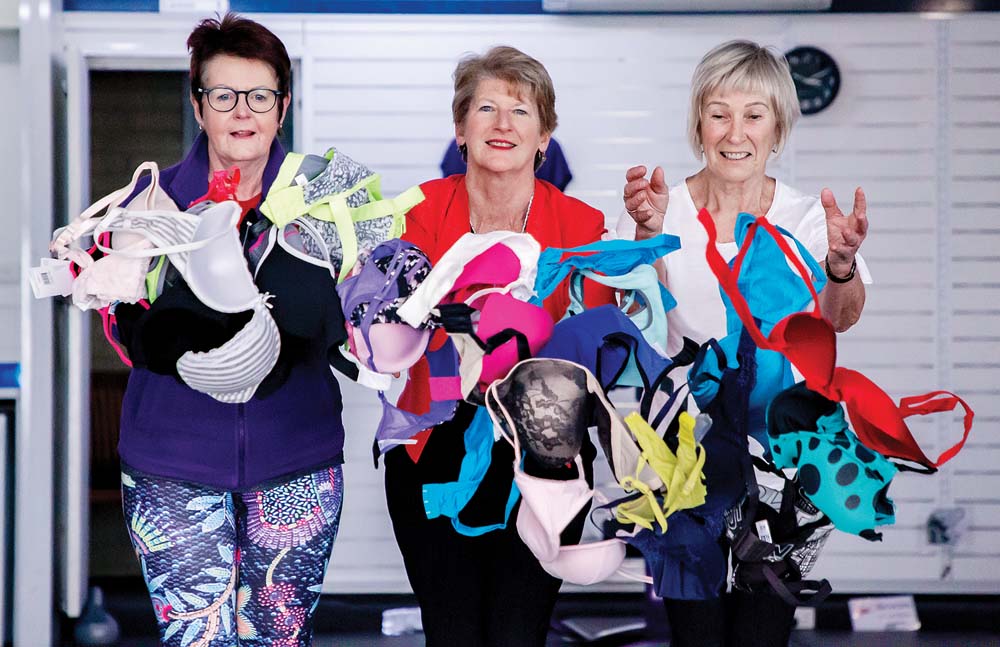 A PROBLEM for women in first world countries is what to do with old bras, while many women in third world countries can only dream of getting one.
That's part of the rationale behind the Uplift Project which donates used bras, including mastectomy and nursing bras, to underprivileged women in the South Pacific and Asia as well as rural Australia.
The penny dropped for celebrant and Red Hill Lions Club member Kerry Holgate when she saw the story on the TV news.
"I thought it was such a good idea as everyone has a drawer full of old bras which usually end up in landfill. Yet, for women in disadvantaged communities, a bra is often unobtainable or unaffordable," she said.
"For many of these women, the bra they receive from us is the first they have ever owned."
Ms Holgate has joined forces with Tracey Brown, owner of Curves, Rosebud, who has provided a drop-off point.
"The response has been overwhelming," Ms Brown said, with donors also chipping in to defray shipping costs.
The current bra-drive at Curves will run until the end of July. Others wanting to organise a bra-drive should visit upliftbras.org
First published in the Southern Peninsula News – 16 July 2019