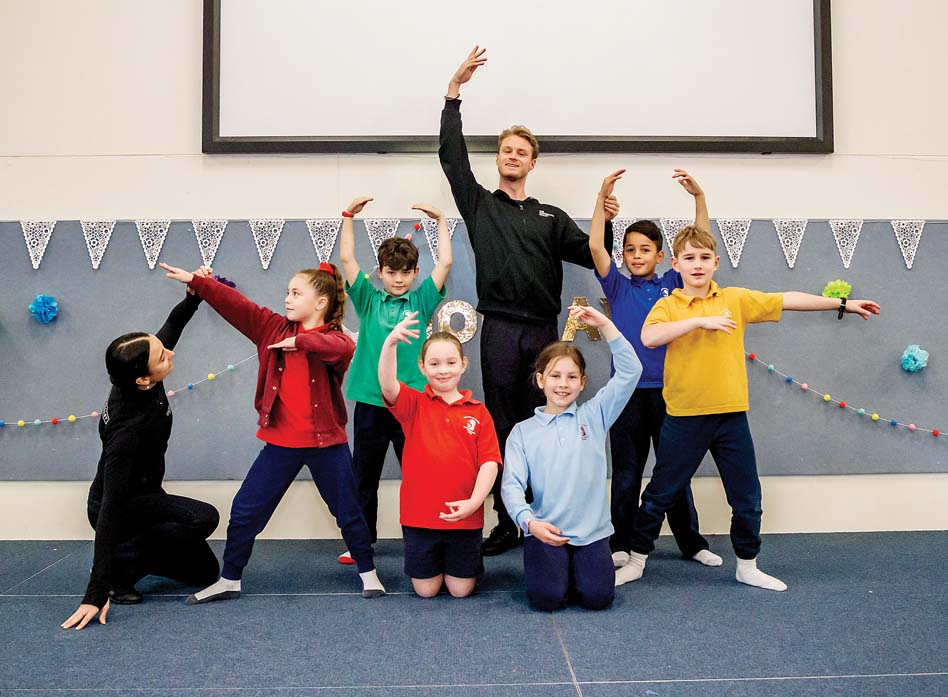 MEMBERS of the Australian Ballet were at Rosebud last Thursday showing how dance can help students learn about science, technology, engineering and maths.
The ballet's Steamdance program is based around the STEM subjects to bring dance experiences to school students.
The specialist educators and professional dancers were at Our Lady of Fatima School to work with teachers during a series of workshops and performances to foster critical and creative thinking, literacy, numeracy, individual and cooperative learning and problem solving.
The Australian Ballet also offers professional development training for teachers through Eduhub web resources which include interviews with
creatives, downloadable resources and practical ideas for dance workshops.
"Dance is one of the five performing arts disciplines in the national curriculum and our new Steamdance program offers students a fun experience of dance, whilst enhancing the delivery of key STEM subjects and encouraging physical and social skills to students of all ages, abilities and language backgrounds," the Australian Ballet's head of education Katy McKeown said.
Robyn Ewing in the Australian Council for Educational Research report, The Arts and Australian Education: Realising potential, says "there is considerable evidence that students who engage in music study and/or musical appreciation do perform better academically and on some tests of generic ability".
Details: australianballet.com.au/learning-and-development
First published in the Southern Peninsula News – 23 July 2019