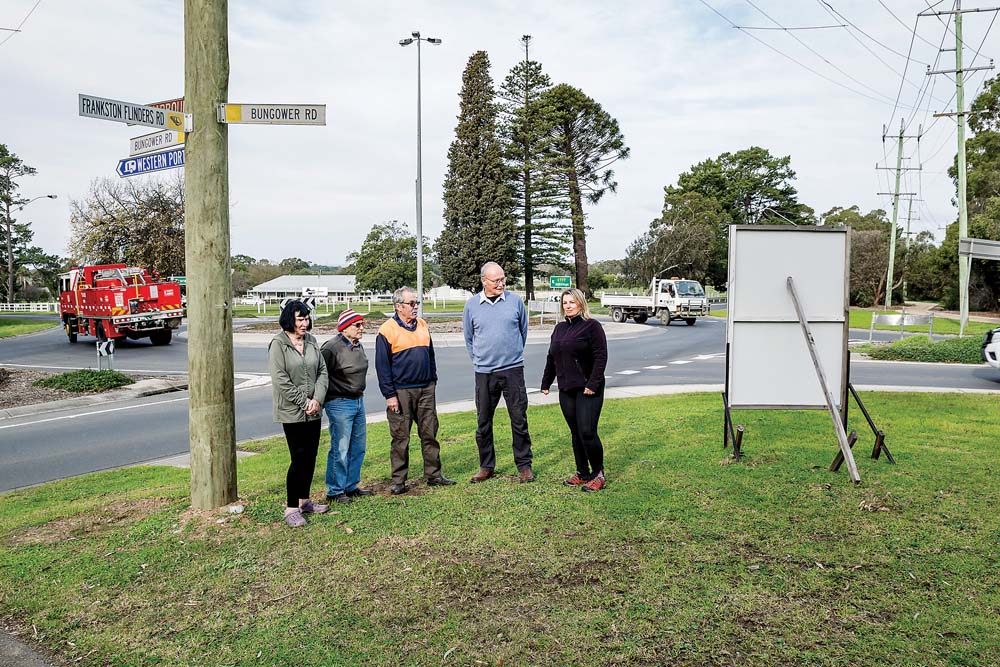 SOMERVILLE residents are worried that widening Bungower Road is designed to increase its use by heavy vehicles.
They are backing a submission by Chris Bakewell against a 2018 Port of Hastings development strategy which lists key transport routes, including Bungower Road, for future upgrading by VicRoads.
The works would also benefit a proposed 600-hectare industrial development stretching from Hastings to Yaringa boat harbour and inland almost to Coolart Road.
Although nothing is planned for several years, Mr Bakewell said a "lack of consultation and clarity with residents" was worrying.
He has forwarded his submission to the Port of Hastings Authority, Mornington Peninsula Shire Council, Flinders MP Greg Hunt, Hastings MP Neale Burgess, and the mayor Cr David Gill.
The residents fear greater truck use of Bungower Road, which was "not built for heavy haulage" will ruin their quality of life. "What is the rationale for diverting heavy vehicles through residential areas?," Mr Bakewell said.
He said Western Port Highway is a "purpose-built alternative which does not impact [on] residential zoning like Bungower Road" and is the residents' preferred link between the port and Melbourne.