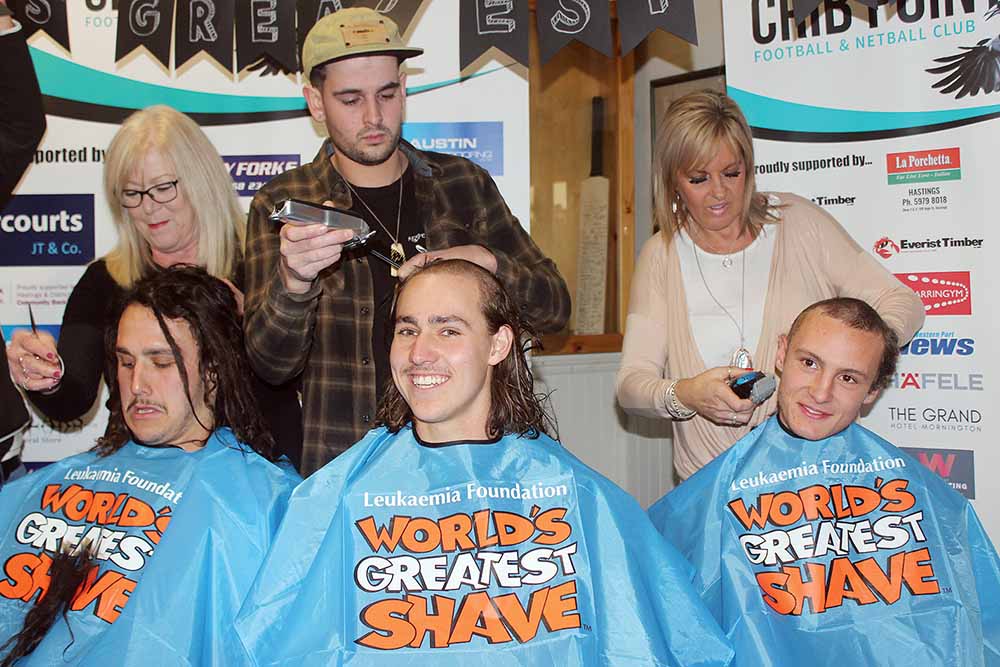 CRIB Point Football Netball Club players got into the spirit of things on Saturday night by shaving their heads and raising more than $12,000 for the fight against leukaemia.
The money will go to the Leukaemia Foundation to support affected families and research into lymphoma, leukaemia and myeloma.
Two months ago senior football vice-captain Ethan Smith began the World's Greatest Shave fundraising campaign with the aim of raising $10,000. He encouraged 20 players to shed their locks, then created a poster featuring six as part of a social media campaign. Players, staff and club members were encouraged to share a link to the fundraising page and join the effort by pledging a donation.
A week before the shave about $8000 had been raised. A concerted social media campaign leading up to Saturday helped the 30 players beat their goal by raising $12,000.
"An event like this reminds everyone involved how special a local sporting club is," club president Steve Espencheid said. "Saturday would have to be up there as one of the club's greatest milestones. Ethan was the mastermind. His ability to turn something so unfortunate into something so valuable proves his value as a clubman."
Club member Jacob Collins added: "Many words come to mind when thinking about the weekend's event. Surprisingly, neither football nor netball were at the heart of it.
"Instead, it was something completely detached from sport; something that reflected the strength and unity of the Crib Point community and the kind-heartedness of its people."