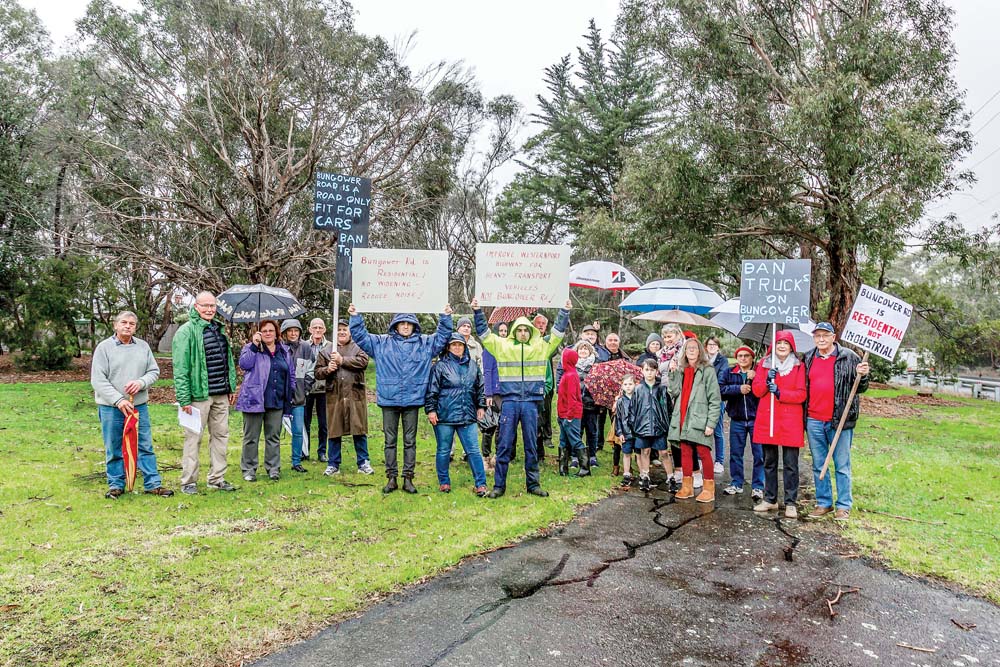 RESIDENTS concerned about any proposed widening of Bungower Road for use by heavy vehicles are supporting Somerville resident Chris Bakewell.
They have backed his stand against a Port of Hastings 2018 Port Development Strategy which confirms that "key transport routes [including Bungower Road] have been earmarked for upgrading by VicRoads".
The residents fear the road is unsuitable for industrial traffic and, although nothing is planned for several years, Mr Bakewell said a "lack of consultation and clarity with residents" was worrying.
His submission reads: "We, the local residents of Somerville and Tyabb, request that common sense and respect for the rights of residents on Bungower and Mornington-Tyabb roads are respected as there is a much better and less contentious route on the Western Port Highway."
The submission has been sent to the Port of Hastings Authority, Mornington Peninsula Shire Council, Flinders MP Greg Hunt, Hastings MP Neale Burgess, and the mayor Cr David Gill.
Bungower Road runs from Nepean Highway, Mornington, to Tyabb-Tooradin Road, Somerville crossing Moorooduc Highway, Mornington Peninsula Freeway, Stumpy Gully, Boes and Coolart roads, Western Port Highway and Frankston-Flinders Road.
The residents fear greater truck use of Bungower Road, which was "not built for heavy haulage" will ruin their quality of life. "What is the rationale for diverting heavy vehicles through residential areas?" Mr Bakewell said.
"Peninsula Link is already taking a consistent flow of commuter traffic from the peninsula. The addition of more long, heavy, articulated vehicles will have a negative impact on the flow … getting to and from work."
The Port of Hastings development strategy confirms that while no new roads need to be built, a "greater focus on the priority and condition of east-west connections on Tyabb-Mornington, Bungower and Tyabb-Tooradin roads will be required to meet medium to higher growth demands".
CEO Malcolm Geier said Bungower Road is one of the roads that the port study recommends for future evaluation for upgrading.
"The purpose of the port development strategy is to encourage these conversations and ensure that good long-term planning is undertaken well before these things become issues."
Mr Bakewell said the Western Port Highway was a "purpose-built alternative which does not impact [on] residential zoning like Bungower Road" and was the residents' preferred link between the port and Melbourne.
It is a "far better" route for heavy vehicles than Bungower, Frankston-Flinders, Jones or Coolart roads, he said.
First published in the Southern Peninsula News – 30 July 2019