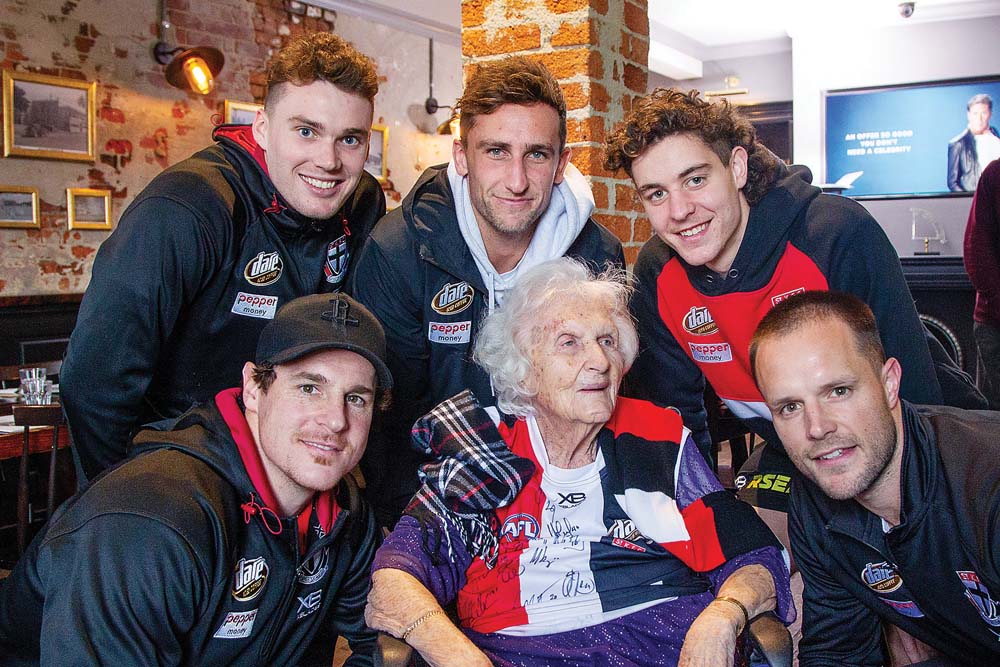 THE Saints came marching in last week to wish Benetas' Corowa Court resident Rewa Pederson many happy returns on her 100th birthday.
Players Luke Dunstan, Blake Acres, Nathan Brown, Nick Coffield and Jake Carlise came all the way from Moorabbin for the birthday afternoon tea at the Royal Hotel, Tuesday 23 July.
Granddaughter Natalie Pederson said Ms Pederson, a passionate and lifelong St Kilda supporter, was thrilled by the attention and had a memorable birthday.
"Footballers are extremely busy so it's incredible that they could take the time out to be here for this amazing milestone," she said.
"The Saints are a big part of our family culture and my grandma has always stayed connected to them. I'm so grateful to Benetas and to St Kilda for making this happen."
First published in the Southern Peninsula News – 30 July 2019