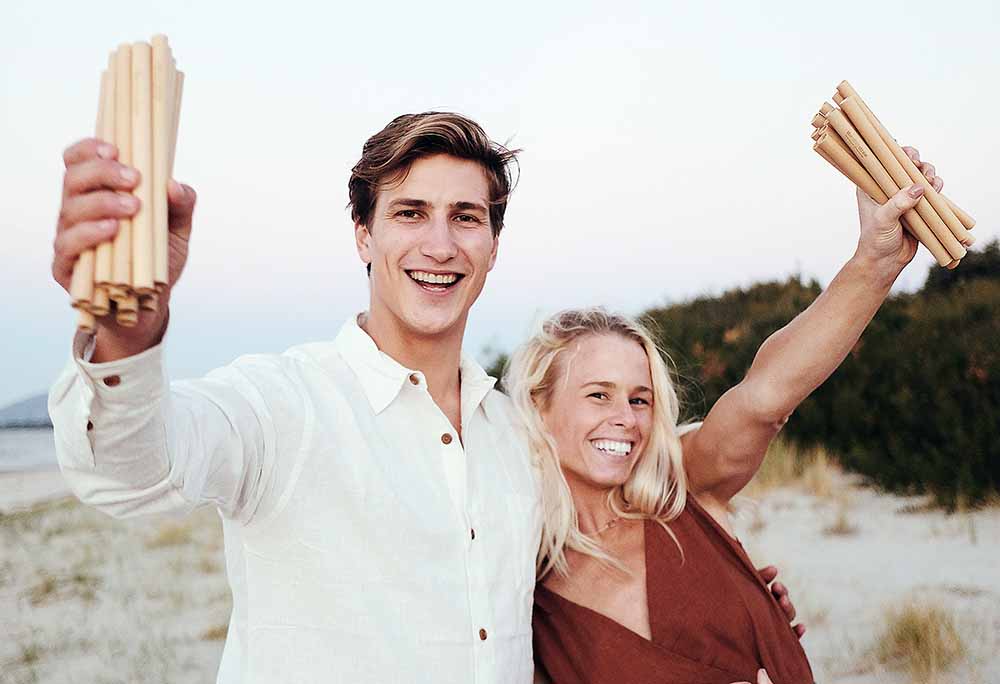 A MORNINGTON Peninsula based social enterprise is on a mission to replace single-use plastic straws with reusable, ethically-sourced bamboo straws.
Co-founders of theotherstraw Jamie-Lee Kay and Lennart Meijer, pictured, say most of the 10 million plastic straws used every day end up in landfill, Port Phillip and waterways, polluting the environment and jeopardising marine health.
"We founded theotherstraw because we were shocked by the amount of plastic waste on the peninsula's beaches, parks and just about everywhere else – we knew we had to do something about it," Mr Meijer said.
So far 10 retailers on the peninsula are selling their reusable bamboo straws as well as 80 retailers and venues across Australia and in Japan.
"The past few months have been huge for us," Ms Kay said. "We've collaborated with the Urban List, Pip Magazine, CAPI, Christmas Island Tourism Association, the Great Barrier Reef Aquarium, SPARK Deakin and many more other businesses who are making sustainable commitments."
The business has been selected by ING Bank as one of eight social enterprises in its Dreamstarter program. As part of the program the pair ran a crowdfunding campaign which from 18 June to 17 July.
"Our tipping point was $10,000, which we exceeded in the third week of our campaign" Ms Kay said. "ING gave us $5000 and we crowdfunded more than $7000 via the public."
The pair see a better future in their new range called 'theotheressentials' which will replace single-use plastic items such as cutlery and bowls with reusable, sustainable alternatives. All contributions from their crowdfunding campaign will go towards producing this new range.
To learn more about theotherstraw's crowdfunding campaign visit: ingaus.me/theotherstraw
Details:  theotherstraw.com
First published in the Southern Peninsula News – 6 August 2019