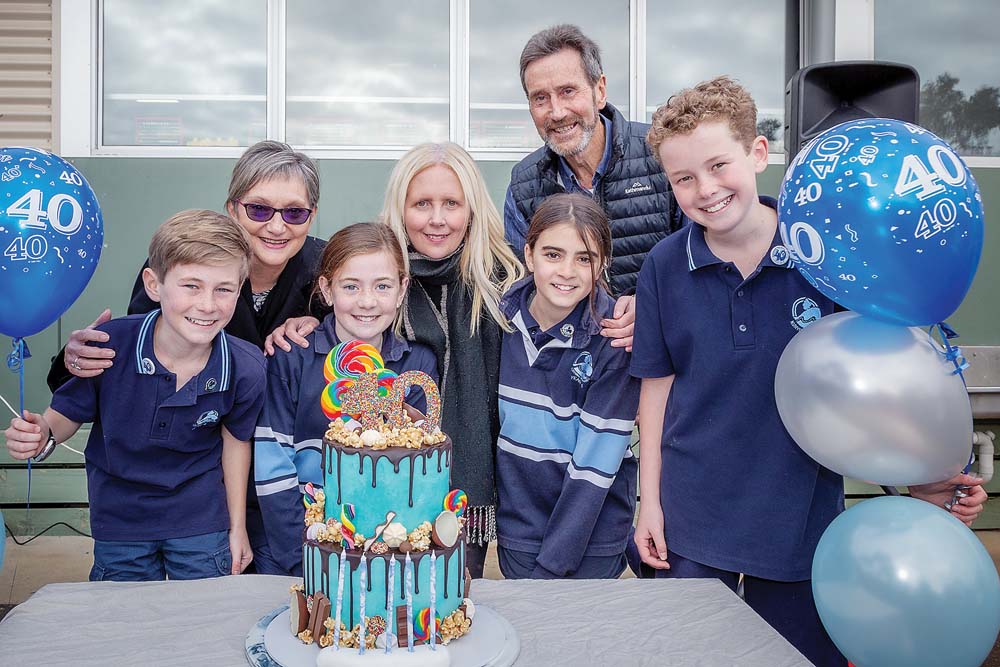 IT was many happy returns for Kunyung Primary School last week when celebrating its 40th anniversary with a big cake and special assembly.
The 780 students and 50 staff were arranged in a "human 40" on the oval to be photographed from overhead by a drone.
Buddy grades spent the morning playing party games.
Business manager Eleanor Nuttall said the school was to be called Mount Eliza West Primary School when work started in October 1978, but changed its name to Kunyung Primary when its doors opened in February 1979.
Doug Slattery was the first of five principals assisted by two assistants and 10 teachers. They oversaw 301 students in 10 classrooms.
The school's principals now have an avenue-of-honour at the landscaped front entrance with trees named after past and present principals. The school's four houses are also named after four past principals.
The school now has 780 students in 34 classes and 58 staff.
First published in the Mornington News – 6 August 2019