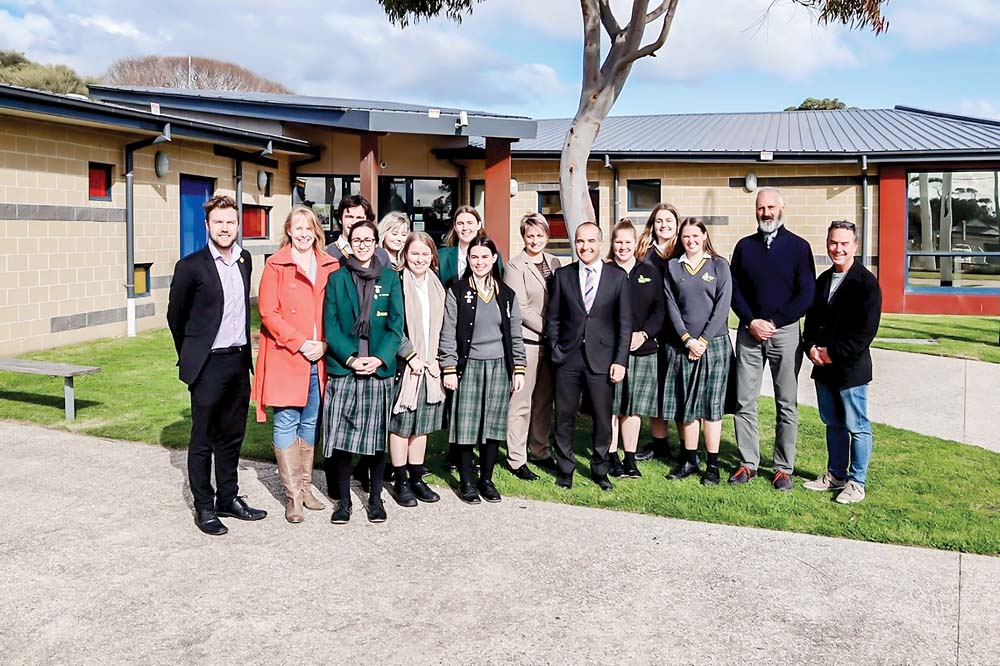 ROSEBUD Secondary College's $1 million Wellness Pavilion has received the final phase of its finance, meaning construction can now begin.
Deputy Premier James Merlino and Nepean MP Chris Brayne visited the school in Eastbourne Road to announce the long-awaited $300,000 grant last week.
The state's contribution follows $300,000 announced in March by the federal government.
"It was my hope when I announced the federal government's $300,000 contribution in March that the Victorian government would join with the school, local families, the and local community to deliver a bipartisan approach to this project," Flinders MP Greg Hunt said.
"Their acceptance and funding, means the school can get to work delivering vital infrastructure to help improve youth mental health."
The state's involvement was seen as a "big win" for Mr Brayne.
"Since being elected in November, I have been made aware of projects that have been longstanding issues within our community," he said.
"The Wellness Pavilion has been one I have been advocating for since I first heard about it in February."
The project has been a long-term goal of assistant principal Geoff Seletto, who has been working for more than four years to get it off the ground.
"The community of the southern peninsula will be overjoyed that the fundraising phase to establish the Wellness Pavilion has now reached the $1 million mark and we can proceed towards building," he said.
"The real winners are our young people as this facility provides the opportunity for good people to do good work, and to build their skills for managing their mental health."
First published in the Southern Peninsula News – 13 August 2019