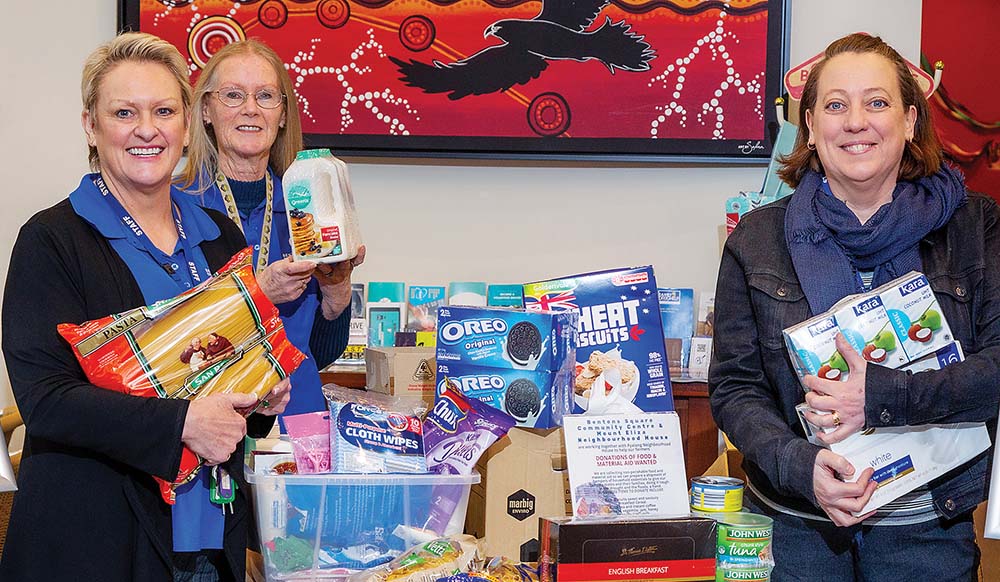 MORNINGTON Peninsula community houses have tapped into the generosity of peninsula groups to collect donated goods and food items for struggling Pyalong farmers.
This comes after Bentons Square Community Centre general manager Kelly Langdon and Becca Smith, of Mt Eliza Neighbourhood House, sat next to two women from Pyalong at the Neighbourhood Houses Victoria conference in May.
"We introduced ourselves and congratulated Pyalong on their award for Community Resilience – Relief for Farmers," Ms Langdon said.
"This program donates goods to struggling farmers affected by drought.
"Through the donations farmers and their families are empowered, despite their hardships, because they become aware of the support from the community in times of crisis.
"The community houses have been collecting food while craft groups have been knitting beanies and scarves for the northern Victorian farmers and their families.
"We are heading to Pyalong Neighbourhood House later this month to deliver all the peninsula donations."
First published in the Southern Peninsula News – 20 August 2019