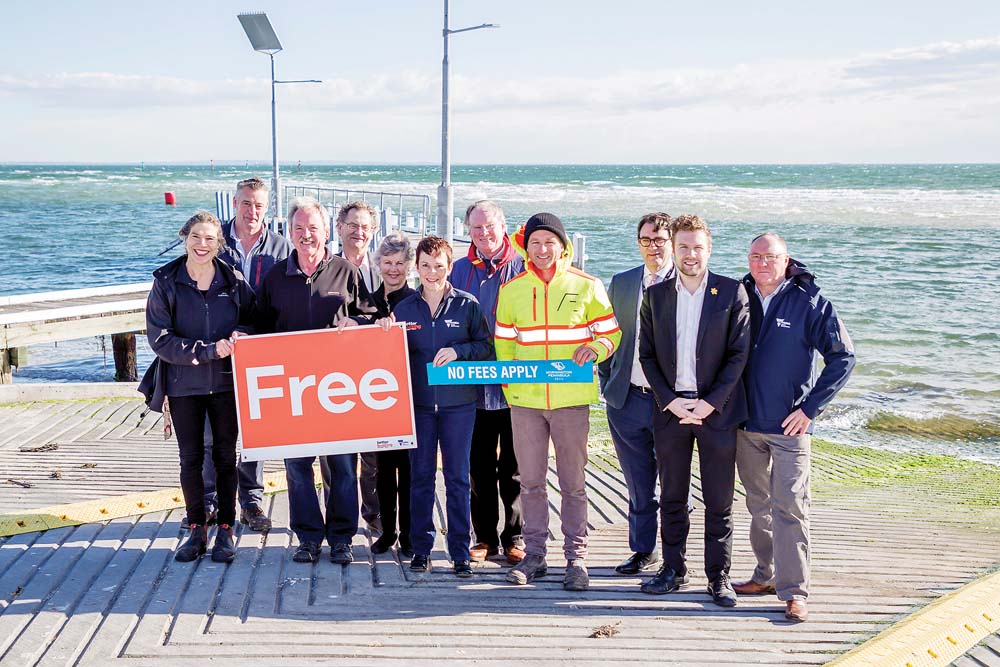 THE weather wasn't ideal for a day out on the bay, but that didn't stop fishing and boating minister Jaala Pulford, Nepean MP Chris Brayne and a host of other interested parties from lining up at the Rye boat ramp on Friday.
The politicians were there to announce in person that parking and launching fees at Mornington Peninsula Shire boat ramps had been scrapped.
Fees at Schnapper Point and Fishermans Beach, at Mornington, and at Rye, Safety Beach, Sorrento and Hastings were the first to go, with Tootgarook boat ramp to be free from 1 September and the Anthony's Nose ramp at Dromana free by the time the ramp reopens in summer.
"The costs of parking and launch fees can make a day on the bay more expensive than it should be," Ms Pulford said. "That's why the state government has removed launching and parking fees at all public boat ramps."
The abolition of fees at Rye boat ramp was the first step in delivering on an election commitment which they said would save Mornington Peninsula boaters up to $135 a year. The government also plans to upgrade Hastings boat ramp and dredge sand around the Tootgarook ramp before spring.
First published in the Southern Peninsula News – 20 August 2019