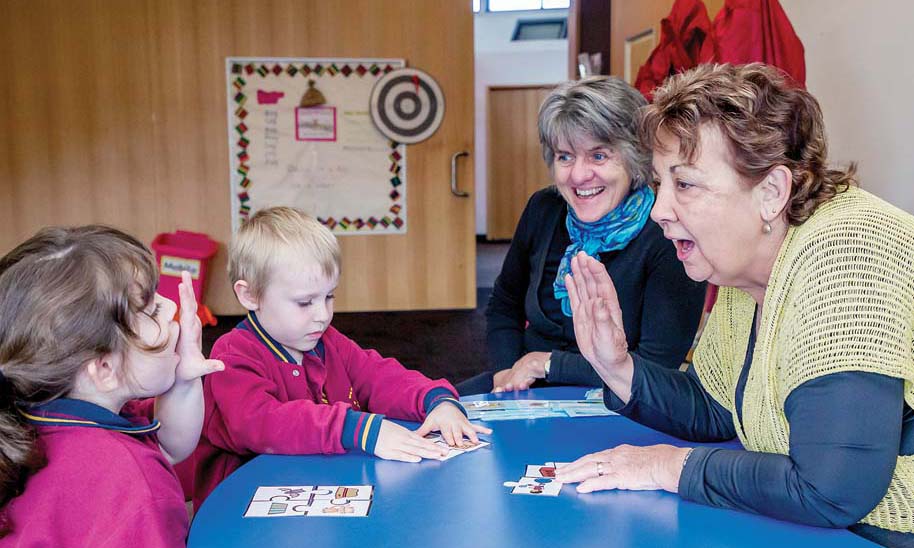 THE ability to communicate with others is a simple process for most people. We speak, others listen and, hopefully, understand what we are trying to say.
But everyday words are mysterious unknowns for some Mornington Peninsula youngsters, especially those from low socio-economic backgrounds who are unable to enunciate, or even create basic sentences.
They are unable to use words as building blocks to expand their vocabularies and tend to shy away from communicating because it exposes their poor literacy skills. Later in life they tend to be forced to the back of the queue when it comes to higher learning and establishing fulfilling lives.
Research has found that only 38 per cent of those with a communication disability have jobs compared to 80 per cent who can speak fluently. They are less likely to have another qualification (42 per cent), than those without a communication disability (61 per cent).
Speech pathologists are highlighting the theme: Communicating with Confidence, during Speech Pathology Week: 25-31 August, at several peninsula schools.
The charitable Mornington Peninsula Foundation has partnered with Peninsula Speech Plus to contribute more than $1 million over three years towards increasing the long-term education outcomes and engagement of children.
The foundation's Stephanie Exton said some pupils at schools in lower socio-economic areas often lacked the ability to enunciate simple words and the ability to assemble them into plausible sentences.
"Some just babble on because words mean nothing to them. Some don't speak or listen. They just sit staring at their screens," Ms Exton said.
"Others become frustrated at their inability to get their message across; some are in tears and others violent. Sometimes whole classes are in a state of aggression."
Progress in improving oral communication skills began mid-last year when principals and staff from Crib Point, Wallaroo, Eastbourne, Mornington Park and Tyabb Railway primary schools and their feeder kindergartens identified low oral language skills as the key issue for poor engagement and success in learning.
Peninsula Speech Plus's Megan Ingram said experts tested 300 children at 10 intervention sites and three comparison sites in term 1 this year and found that 92 per cent needed some form of speech pathology assistance.
As a result, Peninsula Speech Plus trained classroom aides and kinder staff overseeing more than 250 children set about improving their understanding of words and pronunciation.
"We are seeing amazing outcomes already with children communicating with confidence, increasing their vocabulary, being more connected with school and increasing their social interaction skills as well," Ms Ingram said.
Improved speech, understanding of words and when and where to use them, are making for happier, more constructive lessons.
"Kids are more connected, more engaged and are achieving," Ms Ingram said.
"You can feel it in the classrooms."