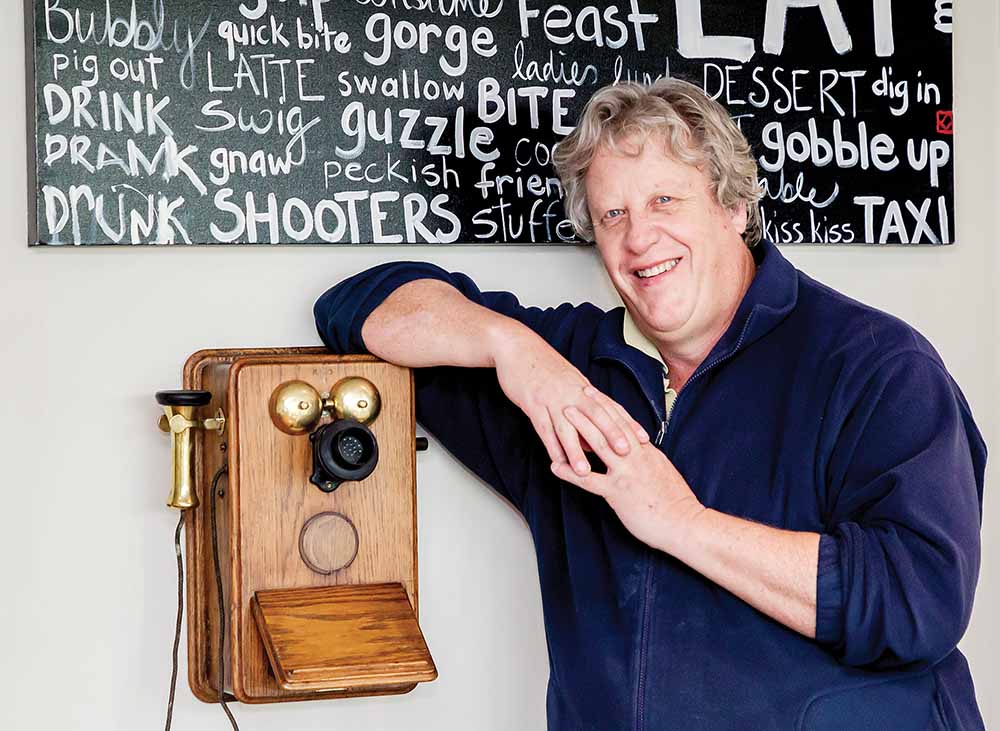 ADMITTING he "didn't have a clue" about garden care or even being a franchisee didn't deter Hastings resident Richard Harrison from taking up the first Jim's Mowing franchise in the UK in 2005.
For Harrison, the goal was to make enough money to pay for his and his former wife's European holiday.
"I thought, how hard can it be?" the recently published author said.
Looking back all these years later he has written a light-hearted memoir, The Export Gardener, about a clumsy optimist who travels to England and decides that affluent Sevenoaks in Kent is the ideal place to launch the iconic Australian garden maintenance franchise.
The book chronicles Harrison's gardening mishaps as he services eccentric clients while recruiting franchisees and taking up village cricket after a 20-year absence from the game.
The Women's Premier Cricket umpire, who is studying Italian at U3A Mornington, said the genesis of his involvement in the business came about when the law firm where his  former wife was working was asked to help debut the licensed mowing venture in the UK.
"I'd been working in advertising up until then so it was a complete departure for me business-wise," he said.
"I had a big-picture view and was more interested in helping build the business across the country – it eventually signed up 40-odd franchisees – but I decided to take up one of the franchises thinking, how hard can it be?"
Very hard it seems. From chopping down the wrong tree, solving a seemingly impossible watering puzzle, to the bombshell that ended it all, his memoir is a read for those looking to see the funny side of life.
Harrison has also written a second book, First Tuesday, which is a complete departure from garden maintenance, although both depend to a greater or lesser degree on grass. It also involves a Mornington horse trainer.
The plot is set five days before a Melbourne Cup Carnival when champion jockey Alan Da Silva is brutally murdered in a late night hit-and-run in the Crown Casino car park.
Da Silva had been booked to ride Lord Melbery, the pre-race favourite owned by ruthless casino boss Albert Maressmo.
Rumours abound that Da Silva was threatening to blow the whistle on the race fix Maressmo had orchestrated the previous year – a fix that netted him millions from the bookies.
Inspector Frank Dennis is assigned to the case.  A former jockey himself, Dennis is all too familiar with the various distractions and temptations associated with the turf.
Oblivious to all the drama surrounding Da Silva, Mornington trainer Jack Morgan is busy preparing his five-year-old mare Star Chaser for the big race.
"I've always been a big fan of racing and started to flesh out the plot when I was at school," Harrison said.
"Racing is great theatre: It has great character such as battling trainers, jockeys struggling with their weight and all the drama of big races.
"Just think of the Melbourne Cup: It draws 100,000 people to watch magnificent animals perform and, in the background, is all the drama of a whodunit."
Harrison said he spends lots of time at Mornington racecourse and walks along Balnarring beach in the mornings watching track work. He's got to know trainers and riders and appreciates the tapestry that unites them.
"Tuesday was a lot of fun to write and I'm aiming for a sequel," he said. "The police inspector is one character who I can carry through as he's quite complex."
The Export Gardener and First Tuesday are on sale at Petersens Bookshop, High Street, Hastings, as well as online and in e-books. An audio of First Tuesday is also available.