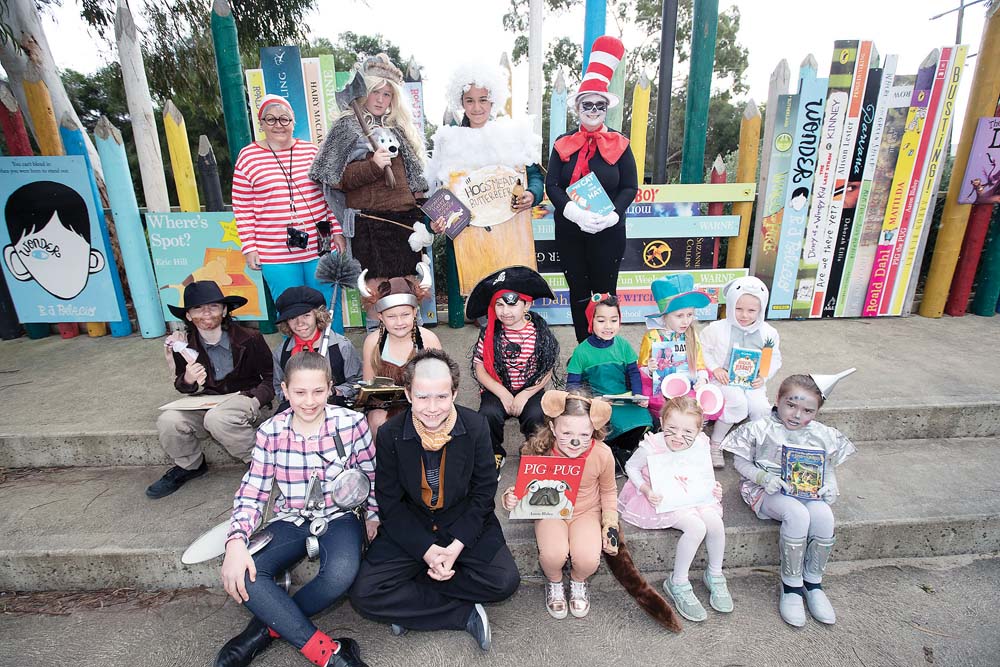 AN air of excitement builds around at Eastbourne Primary School during book week as students from all levels dress up as characters from books.
Principal Stephen Wilkinson said learning specialist Carli Hunter and her team "provided many stimulating, inquiry based activities to engage all the students".
"The Reading for Life theme is important. It enables students to realise reading is part of everything we involve ourselves with whether it be numeracy, interpreting rules for sport or observing road signs and directions," Ms Hunter said.
"At Eastbourne Primary we have very good data in reading across the board because of the priority we place on its importance for everything.
"Building reading skills should be enjoyable but also provide opportunities for all student's future."
Assistant principal Jodie Hornsby said students dressed as their favourite book character and joined a parade and quiz at the start of the day, followed by a range of literacy activities.
Visitors to the school included Milly the Story Dog and members of McCrae Lions Club which supports the 123 Read to Me organisation.
The LIons members brought a free book for every child to take home to read with their parents.
Teachers also read bedtime stories on the Eastbourne Facebook page each night of Book Week, 17-23 August. They record videos and upload them each day. The children have their parents open the page, find the day's video and watch it in bed.
First published in the Southern Peninsula News – 27 August 2019