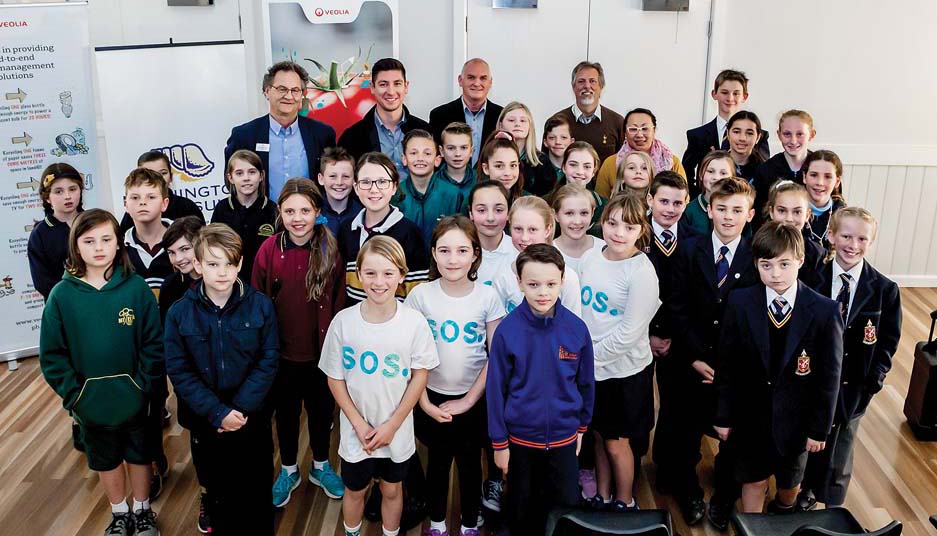 PLASTIC waste slowly decomposing in our oceans is creating perhaps the most devastating environmental problem the world has seen.
Without urgent remedial action, the oceans are expected to contain more plastic than fish by 2050.
With that sobering statistic in mind, students from 11 Mornington Peninsula schools gathered last Thursday (29 August) at Mornington Park Pavilion, Flinders Drive, to pitch their solutions as to how to best clean up the mess.
Pitches included using a large net to collect the plastic, using the plastic to create jewellery, having an ocean plastic deposit scheme, using the waste plastic as filament in 3D printing, and using the plastic, such as straws, to make other products.
A panel of judges, including the mayor Cr David Gill, Sustainability Victoria's Simon Hum, and NewTecPoly's Peter Barker chose the top three ideas, with the best attracting kudos – and prizes – for their students' schools.
The Waste Pioneers program was delivered free to the schools by waste management company Veolia and Mornington Peninsula Shire.
Part of the program saw the students cleaning up beaches and foreshore areas, with Veolia collecting the 187kg of plastic waste that, left where it was, would have added to the environmental pollution.
The winning school will be announced in term 4 to allow time for NewTecPoly to use the waste plastic for a buddy bench for the winner and plaques for participating schools.
The nine schools at The Pitch Expo were Benton Junior College, Peninsula Grammar, Woodleigh School's Minimbah Campus, and Tyabb Railway Station, Mornington Park, Somerville Rise, Mt Martha, Kunyung and Mt Eliza primary schools.