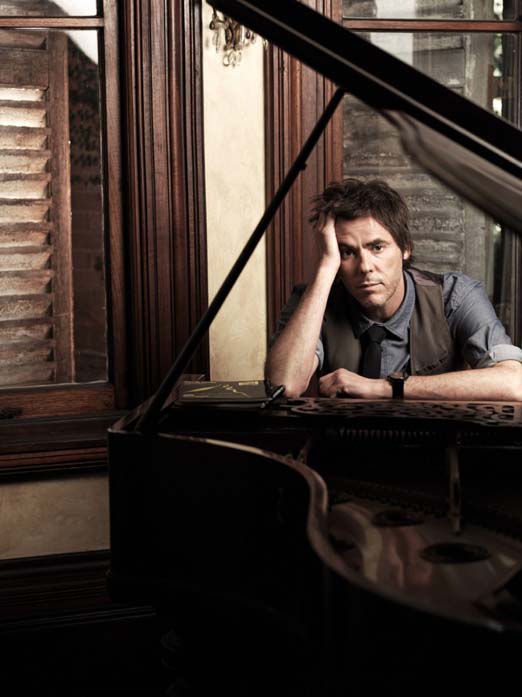 TIM Freedman has been talking about impending new songs for years. Now he is putting it in writing that he will perform some new material in his solo tour this October and November 2019, and that he is prepared to be run out of town if he doesn't deliver.
"Hopefully the new songs aren't too successful though, otherwise I'll earn too much to retain my franking credits. Unfortunately, like every one else in the world, I just had to express myself."
Freedman is best known as the front-man and songwriter of Australian band 'The Whitlams' – an Australian Recording Industry Group of the Year with three platinum and two gold albums in their repertoire.
Tim's solo performances are a mixture of charming cynicism and delicate piano, and have become as popular as his four-piece band shows. The Whitlams' success has always been about the emotional core of his songs, and when the rock adornments are removed and the band left at home, that core is laid bare in the intimate atmosphere of a piano bar. Tim's show will draw songs from across his entire career including "No Aphrodisiac", "Blow Up the Pokies", "Buy Now and Pay Later" and "Thank You (for loving me at my worst)".
The last few years have seen the band play their "Best of" with every state orchestra around the country including seven nights with the Sydney Symphony at the Sydney Opera House. Their 1997 album, "Eternal Nightcap", was recently voted No. 17 in the Hottest 100 Australian Albums of All Time on Triple J.
In January 2019 The Whitlams were the house band on ABC's 'Australian of the Year' telecast in which they mashed Baker Boys "Mr La Di Da Di" with their own hit "You Sound Like Louise Burdett". More recently they completed a national tour playing their 1999 album "Love this City" which was given a four star review in the Sydney Morning Herald saying the album "has held up as well as Freedman's affecting tenor".