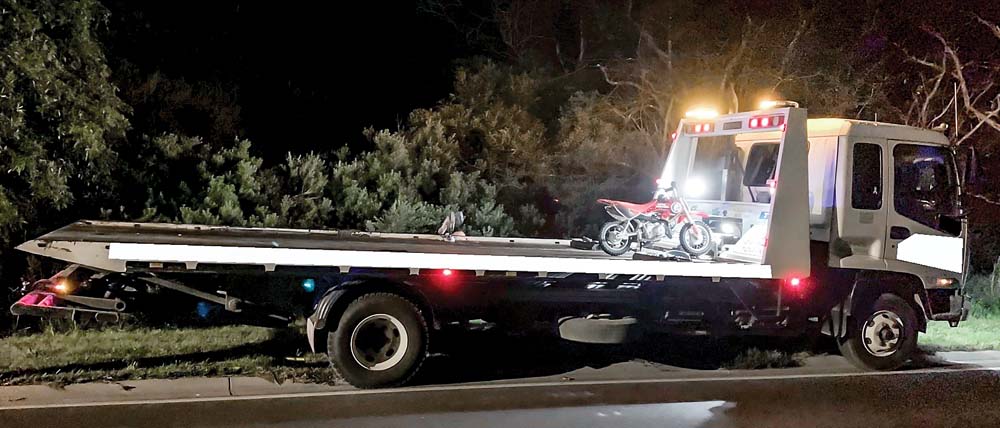 A MAN allegedly riding a monkey bike without a helmet was later found to be unlicensed, and, when drug tested, proved positive to methyl-amphetamine.
Police say they saw the bike on Graydens Road, Hastings, 8.35pm, Tuesday 3 September.
The 32-year-old rider, of Mornington, will be summonsed to appear at Frankston Magistrates' Court in relation to drug driving, unlicensed driving, riding an unregistered motor vehicle and not wearing a helmet. His monkey bike was impounded for 30 days for a cost of $1075.
"Police receive constant complaints from the public about unregistered monkey or trail bikes due to them being ridden dangerously and causing a public nuisance," Senior Constable Gregg Wolfe, of Somerville Highway Patrol, said.
"Anyone with good information about the addresses or identities of people illegally or dangerously riding unregistered bikes should call Crime Stoppers 1800 333 000."
First published in the Southern Peninsula News – 10 September 2019