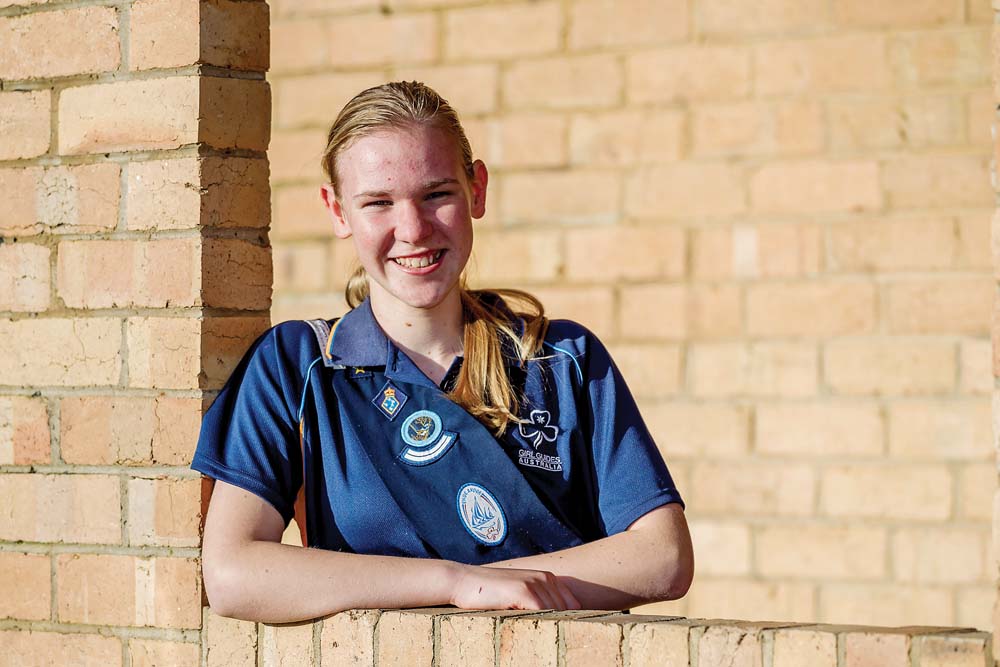 ROSEBUD Girl Guide Sarah Wallace is getting a name for herself as a quiet achiever.
This comes after she completed a range of challenging guiding activities over many months, including outdoors, service, world guiding, The Guide Promise and Guide Law, Guiding Traditions, and the system where girls learn to be leaders – The Patrol System.
Last week plans were underway to reward her with guiding's highest honour – the BP Award – at a special ceremony at Rosebud Guide Hall, Saturday 31 August.
"From the time she began as a youngster at Rosebud she has quietly set herself many new and varied goals and challenges," Girl Guides Mornington Peninsula District manager Heather Barton said.
"This award is built on a series of real challenges which takes many months to undertake – let alone the planning and the actual 'doing'.
"Sarah has systematically gone about jumping each milestone, all the while making a significant contribution to the life of Rosebud Girl Guides."
It is no secret that she's had a lot of fun along the way, too …
Sarah will take part in a Victorian State Presentation Day in November.
Rosebud Girl Guides are looking for potential leaders "so that we can extend Guiding further on the Southern Peninsula and beyond", Ms Barton said.
Details: Call Heather Barton 0418 974 994 or visit guidesvic.org.au/join-us/
First published in the Southern Peninsula News – 10 September 2019