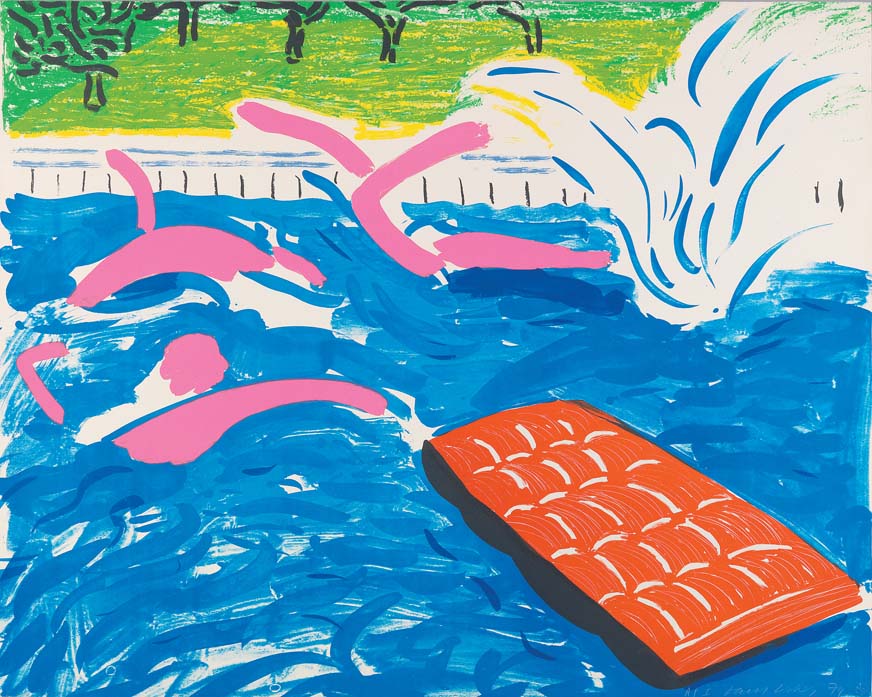 A COLLECTION of David Hockney prints drawn from the National Gallery of Australia's collection will go on display at Mornington Peninsula Gallery, October-1 December.
Hockney is considered one of the most influential British artists of the 20th Century and an essential contributor to the pop art movement of the 1960s. So popular is the artist's work that his 1972 Portrait of an Artist (Pool with Two Figures) sold at Christie's auction house in New York City in November 2018 for $90 million, becoming the most expensive work by a living artist sold at auction*.
The exhibition showcases his talents as one of the greatest printmakers of our time and offers a thrilling insight into the mind of an iconic artist still searching for new ways of seeing.
The exhibition, titled David Hockney: Prints, features about 80 works from 1961 to the present, including prints developed using lithography and etching, photocopiers and fax machines, and more recently, iPhones and iPads.
"Art is often about influence, and it is an absolute privilege to exhibit at the MPRG the prints of one of the greatest influencers of the 20th Century," Mornington Peninsula Regional Gallery director Jane Alexander said.
Hockney is considered an international artist who moved to Los Angeles in 1964 and, during his lifetime, exhibited widely in the US, UK and Europe. His works demonstrate a profound visual curiosity and desire to surprise, shock and entertain.
Visitors to the gallery can explore Hockney and printmaking further through curator floor talks, printmaking workshop, kids' programs and a special talk, 5-6.30pm, Friday 22 November, by Hockney's brother John. His revealing book on the Hockney clan, to be released here next year, is titled: The Hockneys: Never Worry What the Neighbours Think.
Visit mprg.mornpen.vic.gov.au to find out more about exhibitions and programs.
Mornington Peninsula Gallery is in Civic Reserve, Dunns Road, Mornington
The exhibition runs 10am–5pm, Tuesday to Sunday.
Entry is $4 adults or $2 concession.
Call 5950 1580 or mprg.mornpen.vic.gov.au
(*Our thanks to Wikipedia).