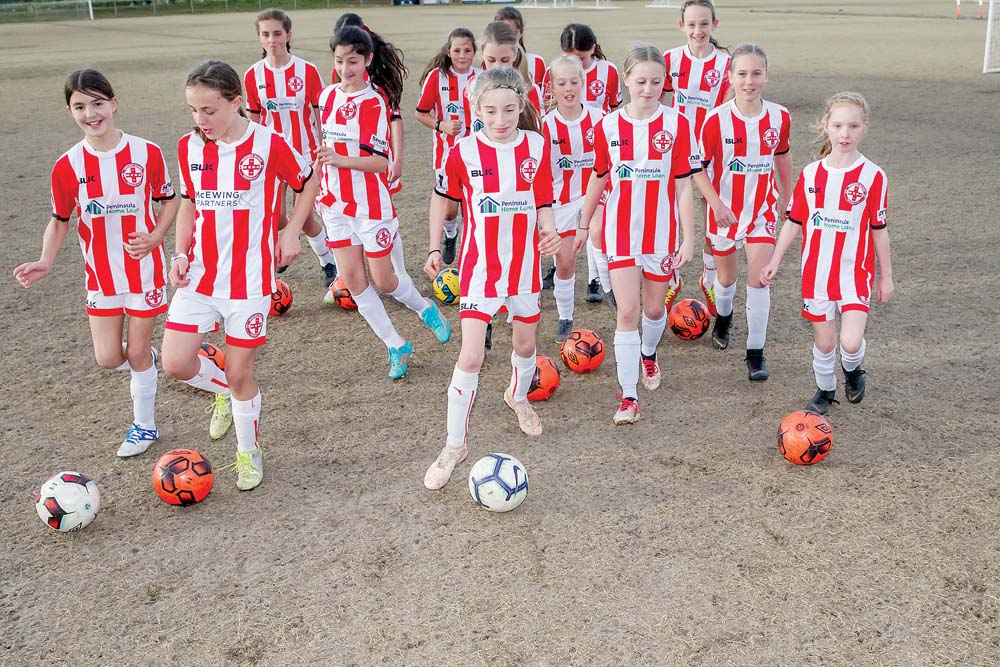 MT ELIZA Soccer Club is keen to ride on a wave of popularity in girls' soccer.
The club's Stephen Bonfield said it was looking to expand the girls' game and develop a girls' soccer academy.
"We currently have 40 girls playing over three teams: Under 8, Under 10 and Under 12 competing in leagues in and around the peninsula," he said.
"This summer we will be running a girls-only soccer clinic run by ex-professional player and coach Stuart Munro."
New change rooms and toilets for boys and girls are being built with help from Mornington Peninsula Shire.
"The council have provided top level soccer pitches at Emil Madsen reserve and we are working with the state government to build state of the art club and changing rooms for girls and boys," Mr Bonfield said.
"Over the past five years there had been a great increase in the number of girls playing soccer nationwide. We want to support this."
He said soccer was great for team work and all-round fitness and the club welcomed girls of all abilities.
"Historically soccer has been male dominated, but we've seen an increase in the number of girls wanting to play and we continue to support this.
"We encourage girls to come and have a go."
Details: Visit the Mt Eliza Soccer Club website or email registrar@mountelizasoccerclub.com.au