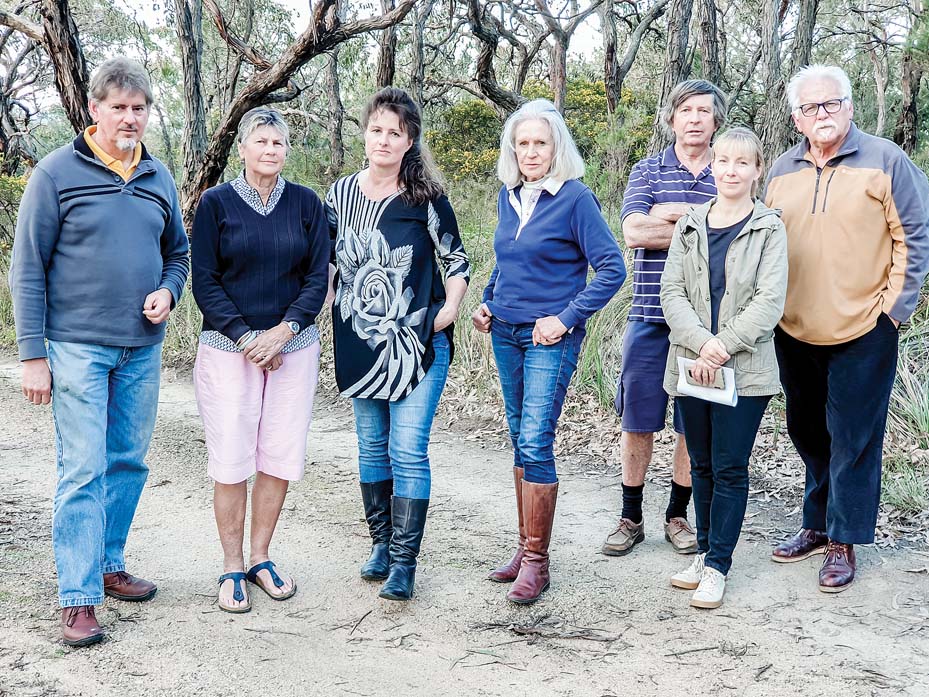 RESIDENTS of green wedge properties hit with 20 per cent rates increases say they are at a "dead end" after writing to councillors and politicians in protest.
The rates increase affects 724 Mornington Peninsula Shire green wedge properties under two hectares. They are aimed at property owners said to be enjoying the benefits of a green wedge lifestyle while not participating in activities conducive to that zoning, such as farming.
Paul Whitaker, of Red Hill, said residents hit by the jump in the Rural Living Rate were "shocked" .
He said the rate introduced this year affected residents whose land holding was less than two hectares. All those in one Red Hill street have been hit.
Thirty-year resident Sandra Miller said she initially thought there "must have been a mistake" when she opened her rates' notice.
"The council has not been transparent in the introduction of this," she said. "This 20 per cent increase on top of our already sizeable rates is completely unfair."
She said she the shire would not tell her which councillors voted for and against the rate increase.
Mr Whitaker said while his rates had risen 20 per cent his property valuation had only gone up by 0.8 per cent.
"Is council just trying to fill their coffers? Any comment that it's there to protect the green wedge is unsubstantiated. The council is manipulating Daniel Andrew's Fair Go on Rates 2.5 per cent rate cap to introduce an extra loading on some rates."
On Thursday 19 September residents met at Ms Miller's house to voice their dismay at the "aggressive" rates increase. They say they will continue to ask the shire to review it and have asked the councillors who voted for it to answer their questions.
"Other residents of the green wedge with land areas of less than two hectares should check their rates notices, and, if aggrieved, make a submission when the pre-budget submission portal opens on 17 October," Mr Whitaker said.
"The more input the council receives the more weight will be given to the problem, so call or e-mail your councillors."
Mr Whitaker said council communication "could certainly be improved". "People affected in a negative way should be sent notification of the intended changes and invited to make a submission," he said.
Cr Hugh Fraser said the affected residents "gained greater value than the general ratepayer from the programs and policies which protect the green wedge and their rural residential amenity".
He said the extra rates they paid for living within the green wedge would go towards reducing rates charged to general ratepayers and the owners of larger properties there.
First published in the Southern Peninsula News – 24 September 2019