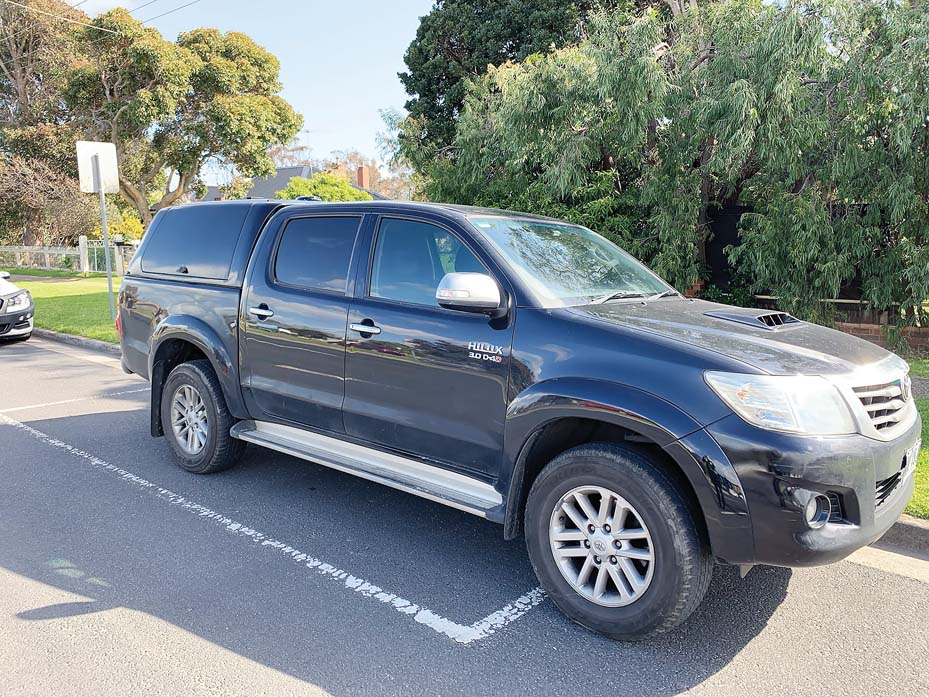 THE driver of a Black Toyota Hilux being driven dangerously on the Mornington Peninsula Freeway later blew 0.249 per cent – or just under five times the legal limit, 1.15pm, Monday 16 September.
Rosebud Police spotted the vehicle after it exited Mornington Peninsula Freeway onto Boneo Road. The car was being driven in an "atrocious manner" before being intercepted, police said.
The painter, 46, from St Albans, who was on his way to work, had his licence suspended and his car impounded. He will be summonsed to appear at Dromana Magistrates' Court at a later date.
Police would like to thank the member of the public who called through to report the driver.
"Please stay safe on the roads and if you have been drinking to excess or if you are unsure if you may be over the limit do not drive," Senior Constable Gregg Wolfe said.
"This bloke is very lucky he didn't kill anyone or himself."
First published in the Southern Peninsula News – 24 September 2019