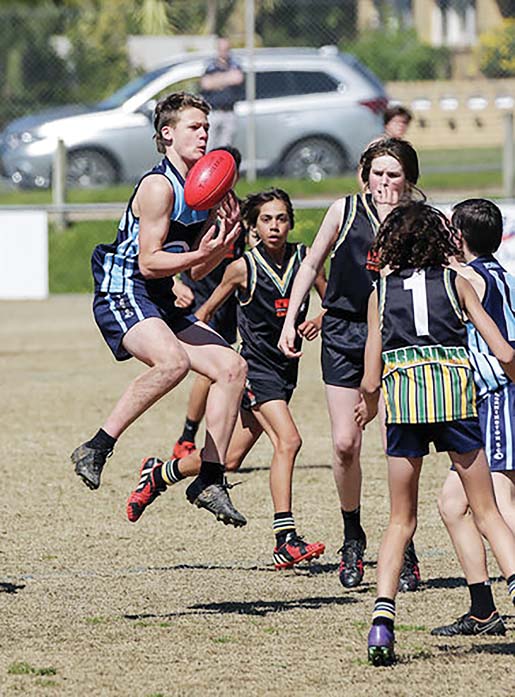 IN what is hoped to be the first of many games, years 8 and 9 boys from Mornington Secondary College hosted boys from the Clontarf Foundation at Alexandra Park last week.
The Clontarf team is made up of Indigenous boys from across Victoria in Mornington for a sports camp.
The foundation is set up to improve the education, discipline, self-esteem, life skills and employment prospects of young Indigenous men.
"The game was played in fantastic spirit as the two groups combined together to create two very even and well-skilled teams," the college's sport and community engagement teacher Ben Hall said.
"It was a nail-biter as we headed into the final quarter, with the Mornington team – made up of boys from the college and the Clontarf Foundation – claiming victory by five points.
Later, the Indigenous boys hosted a football clinic at Mt Martha Primary School, showing off their skills and teaching the basics to the school's budding players.