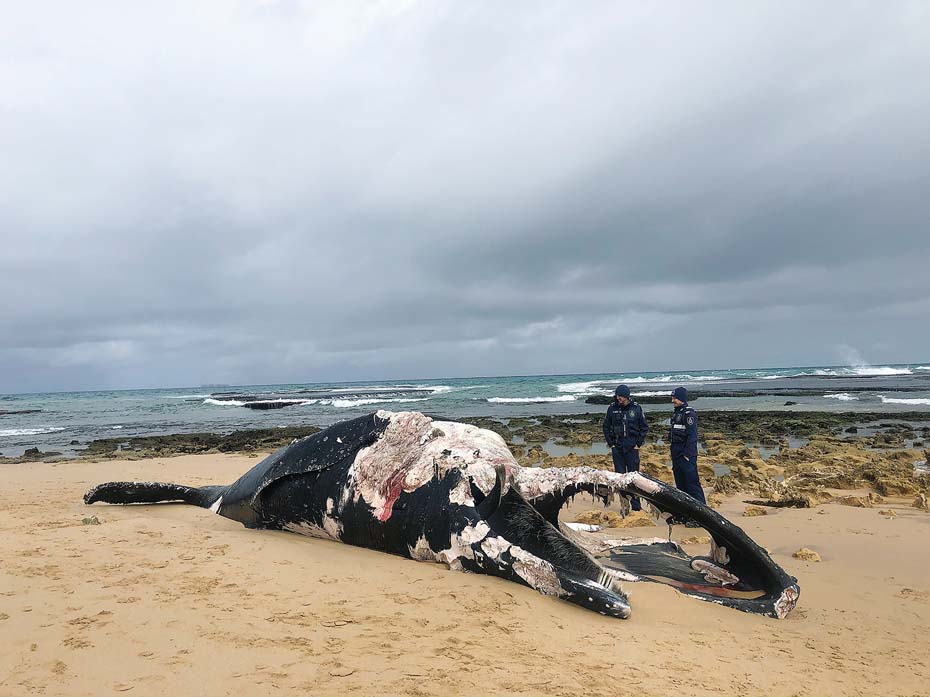 A DEAD humpback washed up onto the beach at St Andrews over the weekend had been a meal for sharks as it floated in to shore.
The 11-metre whale was gouged by large bite marks and covered in crustaceans.
Environmental advocate Josie Jones spotted the whale out in the water on Sunday night. "We could see the sharks lunging and spray coming off them, their fins rising up out of the water – it was pretty full on to watch," she said.
Cetacean scientist Sue Mason said the whale must have died only recently as the carcass had not begun to decompose – and stink.
Scientists estimate that about 33,000 humpbacks migrate along the east coast to and from their feeding grounds in the Antarctic to the warmer waters of the Great Barrier Reef, where they breed. This population increases by about 10 per cent each year.
A separate population migrates along the West Australian coast.
This humpback may have been on its way south to the Antarctic to feed over the summer.
Humpbacks can grow to 16 metres, with their pectoral fins being roughly one third the length of their body.
The best places to see humpbacks along the Victorian coast are Wilsons Promontory and from high vantage points along the coast.  Sightings by citizen scientists are regularly posted on the Two Bays Whale Project Facebook page.
"As we know, it is important to keep our ocean clean to reduce our impact on these beautiful creatures," Dr Mason said.
First published in the Western Port News – 25 September 2019