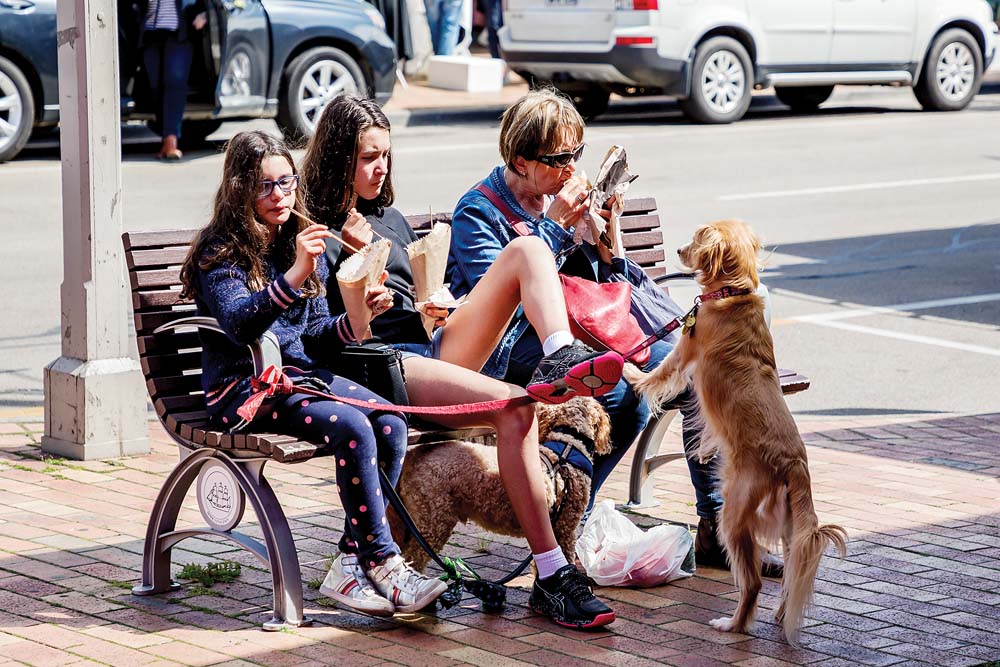 IF there is anything a golden retriever likes more than a swim it's food.
And when your owner decides to sit on a bench during Mornington's Wednesday street market you can be sure there's food involved.
Last Wednesday was the first week of the school holidays and the sun was shining as shoppers roamed Main Street during the regular market.
But while stallholders and their customers strived to provide and buy such things as food, art items and clothing, few would have known it was the market's 40th anniversary.
The longest running street market in Victoria began on Wednesday 26 September 1979, the brainchild of the late Tom Hast, an estate agent in the town for more than 50 years, a shire councillor, shire president (mayor) and member of many community groups including the chamber of commerce, which runs the market.
Mr Hast brought the idea to Mornington after seeing the success of village markets during a visit to the United Kingdown and Europe the previous year.
These days the market's popularity has only grown stronger, with shoppers (and their dogs) readily using Main Street's benches for a break and to take in all the sights and sounds.