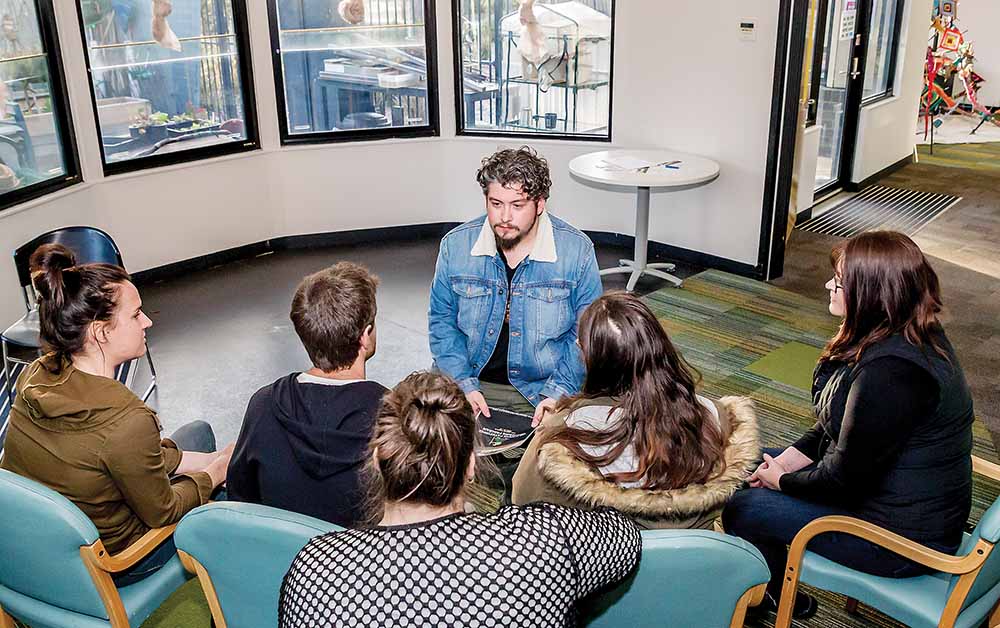 THE man behind Mana Youth Project says it "seeks to build bridges over our past regrets and challenges, instead of building walls around us that prohibit personal growth in every aspect of our lives".
Rick Boland, of Rosebud, says his service focuses 12 to 25 year olds at risk of becoming disengaged with life and who see mostly negatives in their school and home environments.
Through chat sessions, school and family involvement he aims to reinforce in disillusioned young people a positive approach to their lives and how they see themselves and others.
The name Mana comes from the Polynesian worldview on personal power, strength and energy. It is a force that can be gained and lost through any and all of our day-to-day actions, he said.
In essence, it stands for seeking positive change through our actions and accomplishments; creating a new reality for ourselves outside of the old beliefs that hold us back; living with a sense of purpose; acting with compassion and care for ourselves and others; being able to say: "This is me, and that's okay", and being ourselves – not an imitation of what we think we should be or have been told we should be.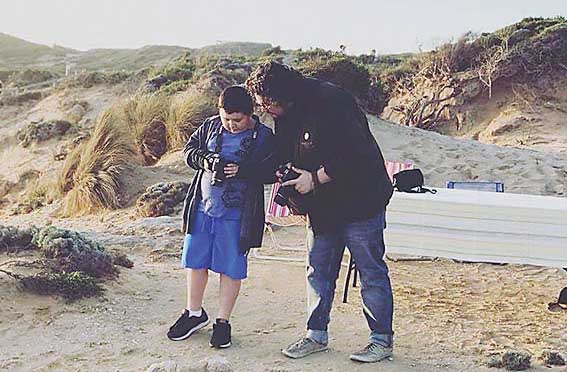 "We believe that by fostering positive community connections and learning to foster congruence – that is when our beliefs and values are in-tune with our words and actions – we can create, nurture and circulate positive and long-lasting wellbeing in our communities," he said.
Mr Boland has been running the service for the past 16 months as a volunteer and says it is considered a not-for-profit enterprise.
He speaks from experience in the field. "I dropped out of school in year 9 and plodded along for several years couch surfing and going on the dole," he said. "I studied at different times and found my ground. I believe in the value of peer support, mentoring and lived experience."
Mr Boland approaches schools and families as a way of linking up with young people in need of his support. He then develops affordable eight-week programs outside school hours where participants discuss issues affecting them while receiving positive and constructive responses and suggestions.
"Many young people need help approaching life – it can be daunting," he said. "I try and meet them at their level and get across that someone out there is looking out for them."
A stable home life is of great value to troubled young people.
"If that is all taken care of that's one less thing they need to worry about; they know their home environment is positive and they can concentrate on what's important to them," Mr Boland said.
"We have had great reception to our work, but we want to reach more families and schools who may not know about us yet. To do this, we are going to be holding a Q&A jam session at Rosebud in the next few weeks."
He said the information session would be an open forum for parents, carers, schools, teachers and members of other community organisations to "come along, chat, ask questions or voice concerns about this strange new youth service and mentor program".
"We totally understand that any new, fresh thing popping up in our community comes with its own very real worries and questions.
"Through holding this space for everyone, answering these questions, while hopefully weaving in some personal stories of how our work came about, and hearing from young people we have mentored in the past, we hope you leave at least with the knowledge we exist."
Mr Boland said the information session would show "why mentoring for the youth in our community is a great initiative to support".
His major partners are St Vincent de Paul Society, Seawinds Community Hub and the Mornington Peninsula Foundation.
First published in the Southern Peninsula News – 8 October 2019