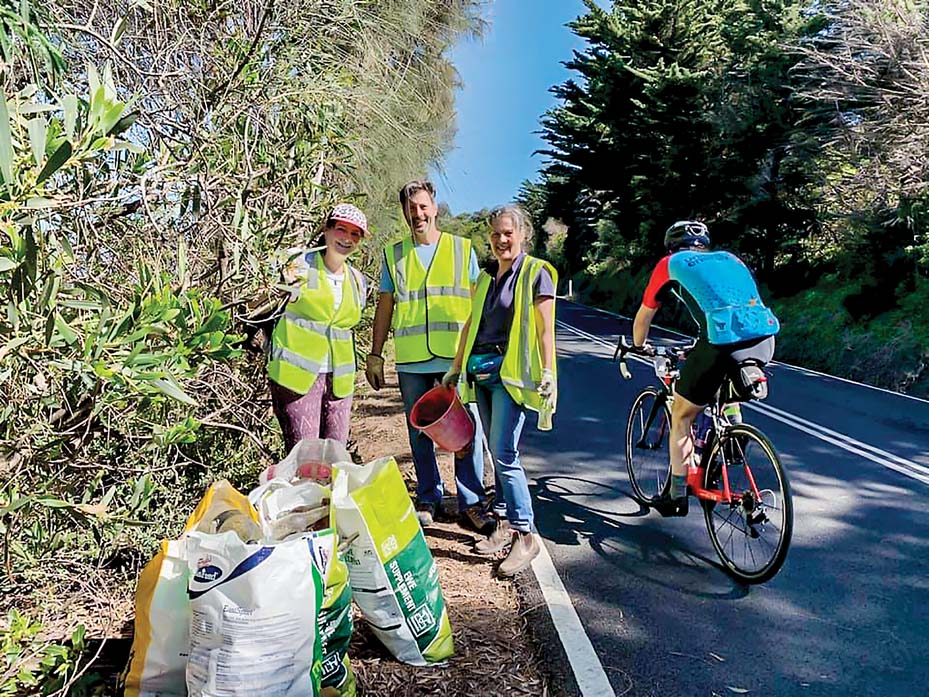 TEN enthusiastic volunteers got together to clean up sections of the Esplanade, Mt Martha, after the Around the Bay in a Day ride, Sunday 6 October.
Over two-and-a-half hours between Ellerina and Bradford roads the group ran out of bags in collecting 362 cans, 155 plastic bottles, 419 glass bottles and 936 CDs weighing 246kg.
The volunteers included Cathy Mitchell, Sarah Joyce, Amy Westnedge, Andy Quin, Jessica Schubert-Hoban, Andrew Sparkinson, Gary Robertson, Cathy Norman, Simon Hodgson and environmentalist Josie Jones.
"We encouraged the riders along The Esplanade and they thanked us as we scrambled through 280 metres of roadside," Ms Jones said.
"We estimate there are at least 4000 kilograms of litter along the whole length [of the Esplanade], as well as couches, washing machines, bread-makers, dryers, fridges, mattresses and the like."
Ms Westnedge said there was a need to find "solutions that stop littering, such as a container deposit scheme. Victoria is the only state without  one".
First published in the Southern Peninsula News – 15 October 2019