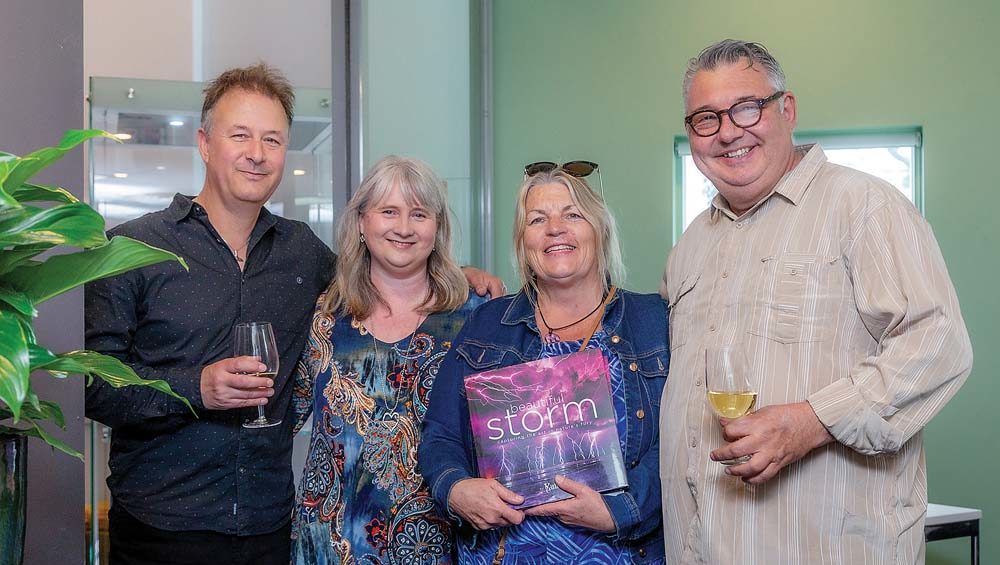 YANNI Dellaportas is more often than not carrying a camera.
Known throughout the Mornington Peninsula as a professional photographer Yanni (as he prefers to be known) works with flashes and available light.
As a photographer with The News, he attends organised events, festivals and meetings, anything that can be classed as news.
Unknown to many of his subjects, Yanni has for more than three decades had a private project: photographing lightning.
He happily acknowledges being a stormchaser.
While his days of keeping an eye out for incoming storms are not about to end soon (if ever), Yanni has published a book of storm images. It's a record of the years he's spent mostly looking for lightning when a storm breaks.
Beautiful Storm – capturing the art in nature's fury, was launched at Mornington Peninsula Regional Gallery on Sunday 6 October.
With forewords by former Australian of the Year and champion yachtsman Simon McKeon and former television weatherman Rob Gell, Beautiful Storm is peppered with the writings of 22 poets.
In his foreword McKeon says sailors "respect a decent storm" and Gell relates how people "gasp" when observing "magnificent storm and skies".
The poems, while not always relating specifically to the accompanying photograph, are an illustration of how wild weather can influence and affect creative minds.
Speakers at the launch who spoke in praise of Yanni's skill behind the camera included Mornington Peninsula Shire mayor Cr David Gill, Cr Antonella Celi, Heather Forbes McKeon (who along with other poets recited their works) and his wife, Liz.
"I didn't necessarily want the poetry to literally relate to a particular photo. I wanted the viewer and reader to get more than one interpretation from the picture and words," Yanni said at the launch.
"While it's taken around two years to plan, design and finally release Beautiful Storm, it's taken close to 30 years of photography to capture all the images in this book."
Those years saw film cameras overtaken by the digital revolution, but some of the most evocative images in Beautiful Storm were recorded on film, with Yanni waiting days to know the outcome of his endeavours. One of the first lightning shots he took is in the book.
"I've been storm chasing in my own backyard as it were for the past 30 years and finally putting some of my pictures into this book has made the adventure worthwhile," he said.
"I had way more storm pictures than I could possibly fit into this book. But, once I started sorting through the archive, I found there were a lot of images that were similar to each other and I really wanted to present as many different photos as possible."
Beautiful Storm is available at Farrells Bookshop, Mornington; Antipodes Books & Gallery, Sorrento; Petersen's Bookshop, Hastings; and at twotailspublishing.com
Profits from the sale of the book will go to help research into a cure for cancer.
First published in the Southern Peninsula News – 15 October 2019