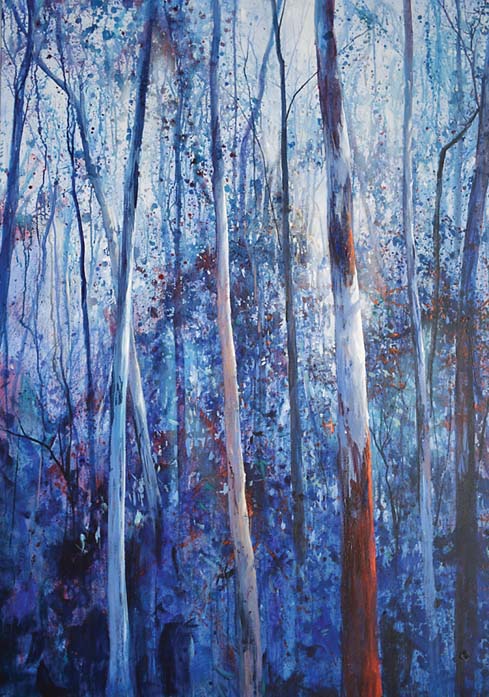 MORE than 850 artworks, including landscapes and seascapes by Hans Fickler and Gary Laird, will be on show and on sale at the 48th annual Mornington Art Show.
Art show judge Regina Hona will also exhibit some of her work.
Works coming from throughout Australia as well as the Mornington Peninsula will include photography, glassware by Bobby Easton and wind sculptures by Rudi Jass.
Held by Mornington Rotary Club, the art show will run for 10 days from the opening night on Thursday 16 January to Australia Day, Sunday 26 January.
"We aim to maintain the tradition of presenting a high-quality art show with a wide range of exhibits from local and interstate artists at a range of prices to suit all purchasers," chairperson of the art show John Renowden said.
"The great attraction of the Mornington Art Show is the wide variety of art genre from local and interstate artists employing a wide range of media. The range of original art pieces available at prices from a couple of hundred dollars to several thousand dollars is most extensive."
A section of the show will highlight art by peninsula VCE students.
Artists and photographers can submit works online for the art show at Gallery 247 from Friday 1 November until Monday 16 December.
The art show's "gala" opening night is on Thursday 16 January, with the show then opening 10 am to 5 pm for 10 days from Friday 17 January until Sunday 26 January.
The show is held at the Mornington Peninsula Community Theatre, corner Nepean Highway and Wilsons Road, Mornington.
Tickets for opening night will be available on line at www.morningtonartshow.com.au or from Farrells Bookstore in Mornington from November onwards.
Profits from the art show help pay for Mornington Rotary Club's range community and international projects.
Major sponsors include the Mornington Peninsula News Group (publisher of this newspaper), Australian Unity, Beleura House and Garden, Mercedes-Benz and Watsons.
Intending sponsors should call John Parkinson on 0412 110 804.