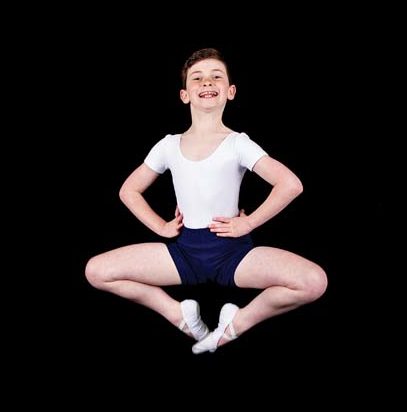 IT seems as though MT ELIZA'S Sam McSweeney was born to be a ballet dancer.
The 11-year-old had only just learned to walk when he began copying the movements of older sister Ava, also a keen dancer, and received his first pair of ballet shoes at three.
"He was always dressing up in Ava's ballet costumes and wearing leotards and dancing around the house – it just came naturally to him," mum Kimberley said.
Now that love affair with dance – and four years training at Joanne O'Kelly's School of Dance, Langwarrin – is paying dividends. Sam has just finished playing Fritz, the child lead, in the Australian Ballet's performance of The Nutcracker at Southbank.
He especially enjoyed playing alongside his "hero", Australian Ballet soloist Jarryd Madden who was his father in the role.
Ms McSweeney said her son had an "amazing future ahead of him in ballet".
"He is only in year 5 [at Flinders Christian College] but he gets a huge thrill out of dancing and learning the craft," she said. "He is going places, having received 100 per cent and the top mark in the state for his past five exams."
Sam's goal is to secure a fulltime role with the Australian Ballet – or perhaps even the Royal Ballet – after leaving school.
"He was so beautiful in The Nutcracker that I just cried," Ms McSweeney said.
Teacher Joanne O'Kelly agreed that he was "just gorgeous".
But such a strong dedication to the craft and the time commitment involved meant Ms McSweeney has had to give up work to be able to continue running the household.
Sam is out of school two afternoons a week practising at Langwarrin and in the city, as well as evenings and Saturdays.
"It's become his life," Ms McSweeney said. "He auditioned for the Australian Ballet School among thousands of other children when he was nine and they would be watching and assessing him as he progresses.
"He will audition again in year 8 and it appears certain he will move towards a fulltime career there."
Ms McSweeney said she chuckled to herself that, although so young, Sam had already accrued long-service leave with the Australian Ballet.
"We are super proud – but mostly he is proud of himself," she said.